In a World … Where No One Buys Books … Unless they look like Movies…
So, this kind of came out of the blue yesterday:

Ardi Alspach, my publicist at Tor, commissioned a book trailer for Echopraxia (you can even play it at 720p).  I get the sense I stumbled across it about two minutes after it went live, which gives you a pretty sad indication of my ego-surfing frequency.
But, Wow.
I was surprised to learn that I'm a Nebula nominee; I wonder what I was nominated for.  And Tor Editorial apparently doesn't know that I actually won a Hugo once upon a time.  But putting that aside (along with, maybe, Spiraling into an Evolution of Horror), I gotta say this is very shiny indeed.  Back when Ardi first raised the subject of a trailer, I imagined a static book cover zooming in and out in the faux-3D style of Count Floyd's Monster Chiller Horror Theater. Maybe some stock music from "The Love Boat" playing in the background.  But this— this has actual Production Values.  This gleams.
My own personal jury is still out on how effective book trailers are in terms of boosting sales; I didn't even realize they were still a thing.  But as things go, this strikes me as a really fine example. In fact, I think I'll cut this post short and go watch it again in hi-def.
I especially like the part about being one of the very best alive…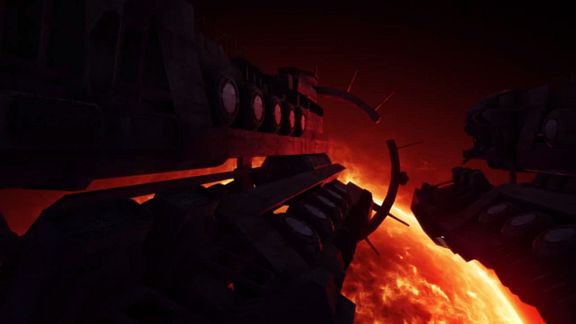 This entry was posted on Wednesday, July 2nd, 2014 at 5:05 am and is filed under
public interface
,
writing news
. You can follow any responses to this entry through the
RSS 2.0
feed. Both comments and pings are currently closed.