The Cygnus Solution.
I think Ontario Power Generation is trying to sell us on the idea of feeding nuclear waste to swans.  At least, that seem to be the subtext of this ad I just got focus-tested on (click to embiggen)…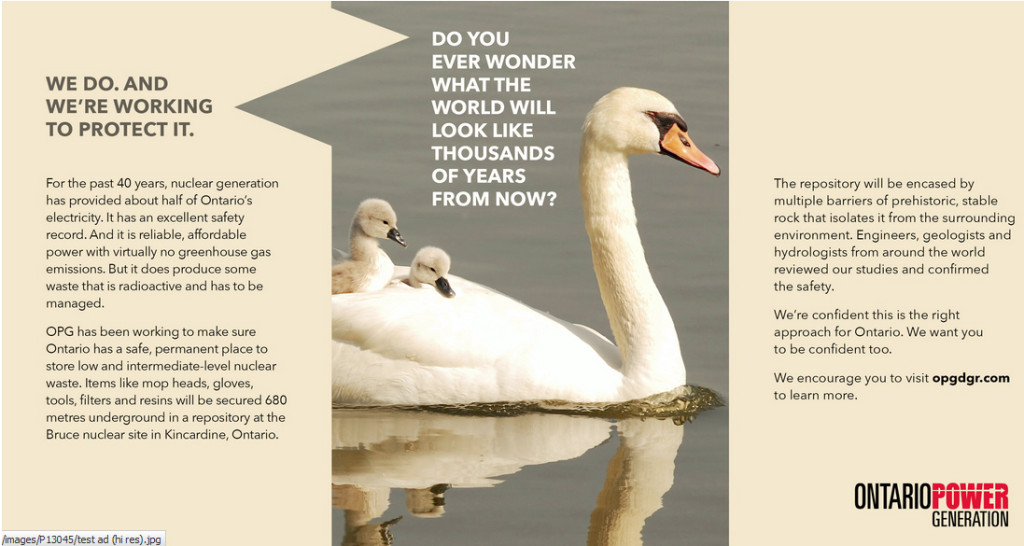 Probit seemed curious as to my reaction…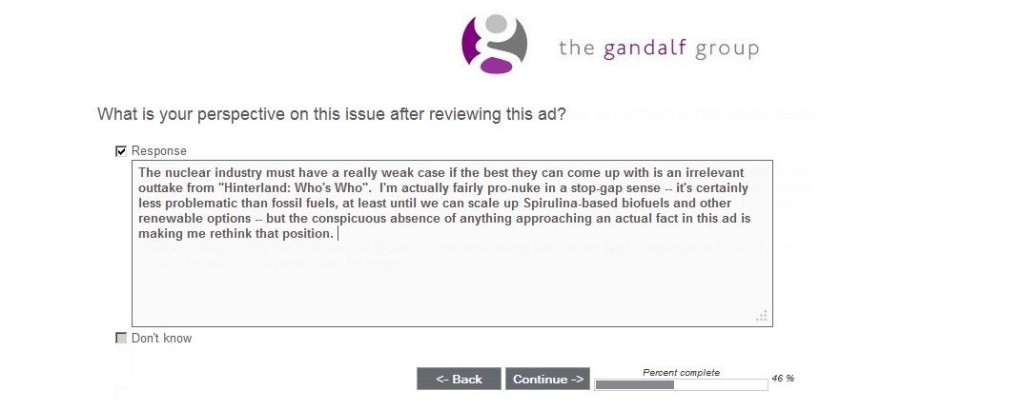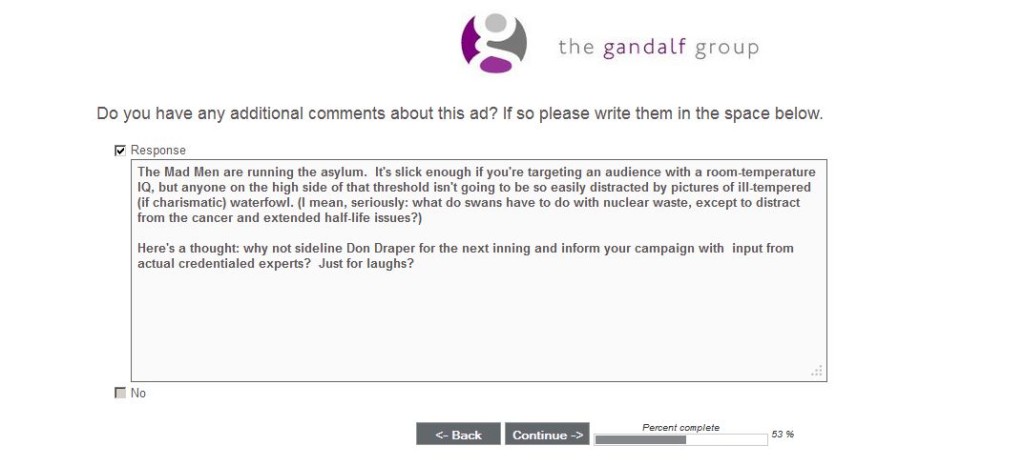 Then they asked some questions to assess my Tree-Hugger Quotient: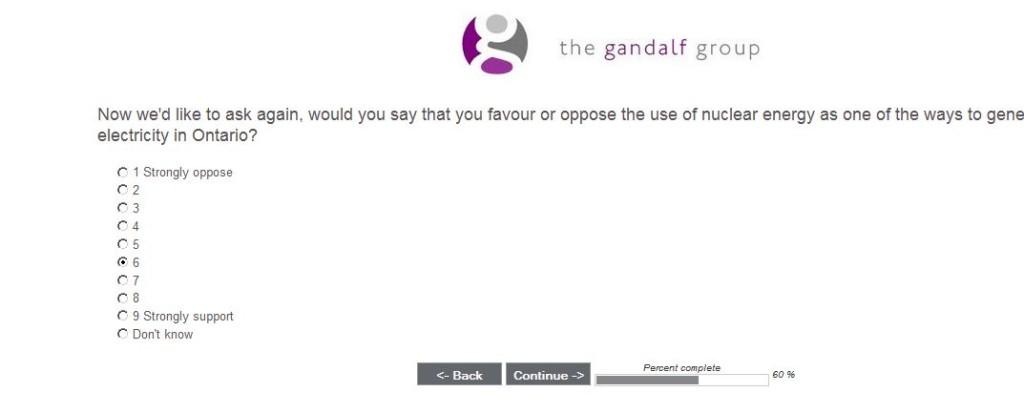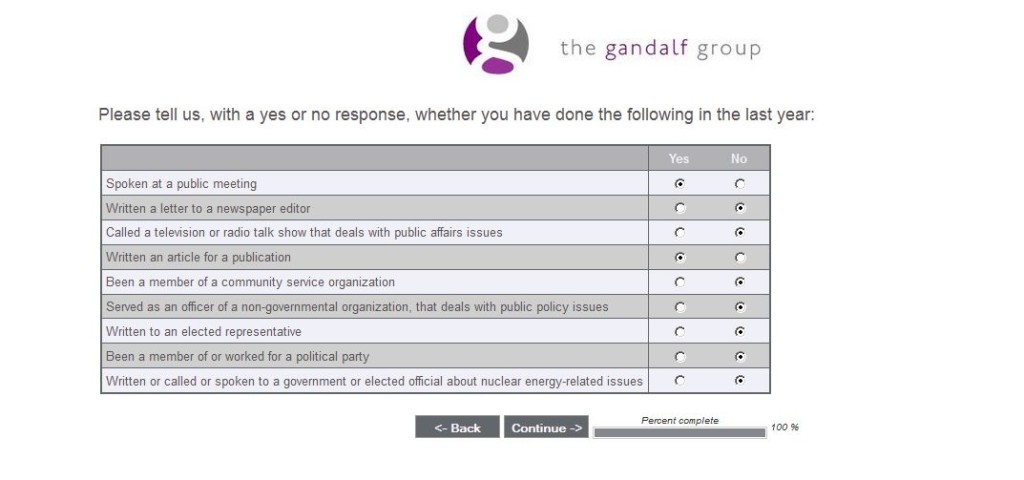 I especially liked the won't-someone-think-of-the-children question and that last Rabble-rouser metric.
Probit finished off by telling me a little bit about themselves: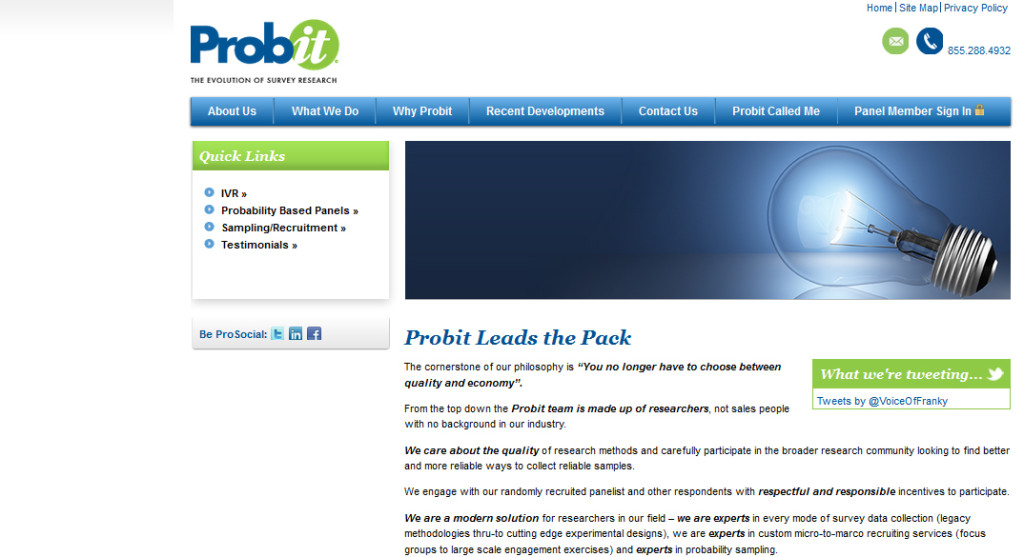 Which actually added a nice bit of symmetry, since the ads they use to sell themselves are every bit as substantive and convincing as those their clients use to sell the Cygnus Solution.  I especially like the compulsive way they bolded up the word experts three times in a single sentence. I was going to be all skeptical, but if it's in a bold font it must be true.
Maybe I'm not being fair. I could be misreading the ad entirely. After all, that picture is presumably meant to represent the neighborhood "thousands of years from now". Maybe, after all those millennia of nuclear contamination,  those aren't even supposed to be baby swans stuck to mommy's back.
Maybe they're sapient tumors.