Oh, right. Friday.
In and out in about five minutes. I was back in Canada by  9:30am (although I got to sit around in the Sarnia Public Library for the next nine hours or so, waiting for the evening train home). Same judge as before, so whatever laid him low the first time around was obviously closer to the bad-burrito end of the scale.  Trial date's March 16.
Once again, hauled out of line on the way down for a secondary vehicle search (it wasn't even a rental this time; it was my lawyer's car).  Once again, the air bristled with the agonistic pheromones of pissed-off army ants. And once again, Nice Blonde Lady appeared to pick up the conversation we'd started earlier in the week: how had I liked the Thomas Edison Inn?  Had I had a chance to check out the other sights? Her colleagues glowered on all sides; one of them came up after a few minutes and called her away. "Hey Dupuis. They need you for, for, some thing in the back."
Dupuis. Dupuis. Where'd I heard that name before?
Oh, that's right. The police report. Dupuis was one of the border guards that swarmed my car on December 8. I've said previously that she could search my car any day. I guess I got my wish.
I've tried to remember anyone in that contingent being pleasant, and have come up blank; they were belligerent dead-eyed stereotypes right down the line, far as I can remember. But my traveling buddy remembers this Dupuis: she was over on the other side, ordering him out the car "for your own safety". She handcuffed him to a rail for six hours rather than hands-behind-back, as a show of good will. My buddy does remember her as the most polite of the bunch, no question; but that was an exceeding low bar to clear, and his memories are not nearly as fond as I would have hoped.
Oh Dupuis. Ohhhhh, Dupuis. You little heartbreaker. I really thought we might have had something there…
Anyway, that's gonna be the last Squidgate update for a while. It's basically just behind the scenes grunt work from here to the trial. So we're returning you to your regularly scheduled programming for the next couple of months.
Next up, for example: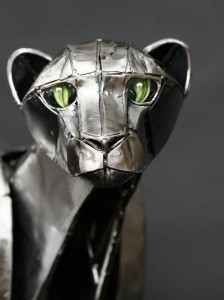 28 Responses to "Not the Heinlein Novel."