Family Values: or, Lipsticking the Pig.
From an upcoming lecture on Architecture and Design:
This guy I know wanted to get his kids vaccinated against Covid. Got a special deal: took them across the border to Scarborough, handed them special forms that said they worked for a company called—I kid you not—"Matrix"; and told them that if anyone asked about their place of employment, they were to lie.
The kids were, to their credit, kind of squicked out by this. It was obviously cheating; they ended up being the only two white people in the room. (This particular vax site was being run for front-line folks most vulnerable to infection, which tend to be disproportionately people of color for reasons we all know about by now.) They called their dad on this: it was unethical. It deprived two other people of protection[1].
Dad's response? "I'm just trying to protect my family. When you've got kids of your own, you'll understand."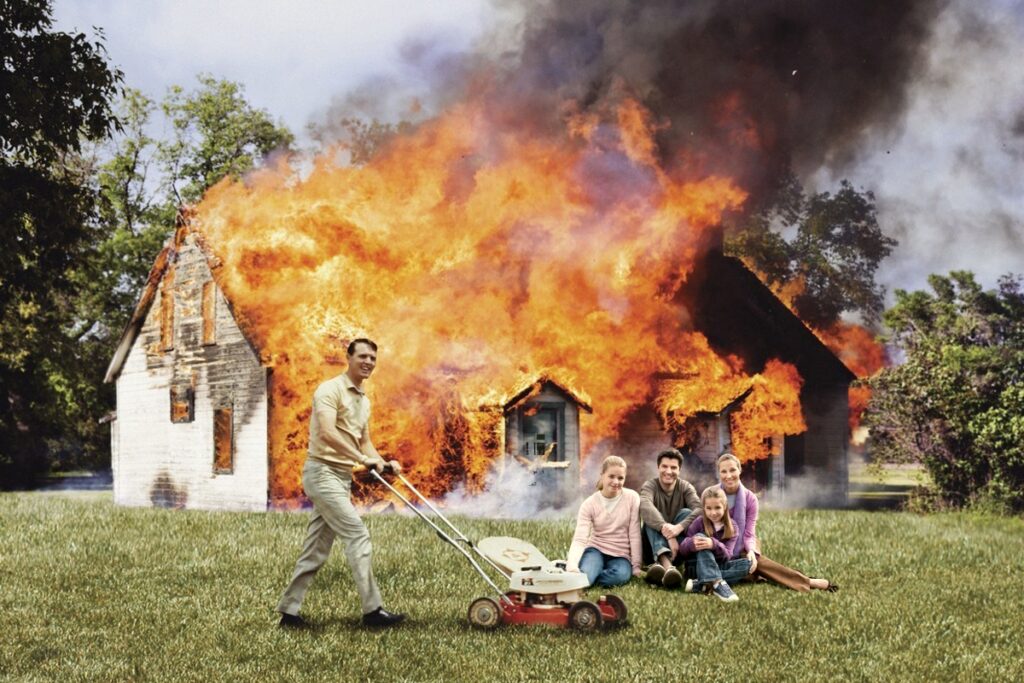 I heard this story, and I thought: is there a single evil perpetrated by human beings that doesn't start with that very rationale? I'm protecting those that are dear to me. Me and mine come first. Cheating is okay as long as it serves our interests. Everything from shoplifting to genocide has its seeds in selfish genes.
And Dad was playing it as a get-out-of-jail card. Because sure, he'd cheated—but he did it for family, and that not only made it okay; it made it morally praiseworthy. Obligatory, even. We have taken kin selection—an act of utter Darwinian selfishness—and lipsticked it into something altruistic and noble. The very hallmark of the Good Human Being.
How often have you heard the sentiment Nothing is more important than family? And when you have heard it, has anyone ever disagreed? Family Values is the very bedrock of western so-called Morality.
Family Values are destroying the planet.
---
They did go ahead and get the shot, though. ↑