Contracting Iris
Her eyes stare back from the bathroom mirror. Her pupils seem just the slightest bit cloudy. Or maybe it's her imagination; maybe all these insights and wild guesses have primed her to see things that aren't there. She reaches for the wall, never taking her eyes from her reflection. Flips off the light switch.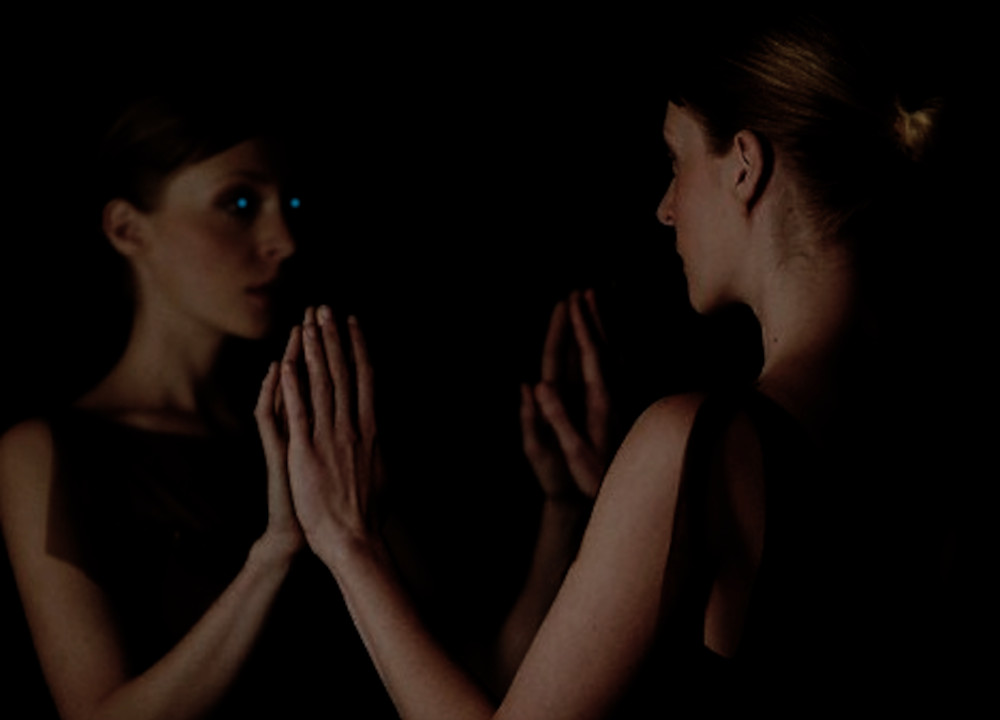 Two points of pale blue light stare back from the darkness. Iris thinks of the red-eye you used to see in old photos, back before cameras got smart: light reflecting off blood-soaked retinas.
This isn't blood. It's no mere reflection, either: this is, what's the word…
Bioluminescence.
You were just a speck in my eye, not so long ago. Proteins and acids and chemotaxis. What was it like, getting here from there? Was it gradual? Did you just segue from reflex to instinct, from to feeling to thought? Was it like flipping a switch? Are you scared, are you hungry? Are you even awake, or just some kind of mindless LAN?
She whispers: "What do you want from me?"
Mosaics flicker across her visual field, complex, mathematically precise. They dissolve in an instant, degrade down to amorphous floaters swarming her retinas. Out past it all, the points in the mirror shine like tiny will-o'the-wisps.
"Iris? That you?"
Phosphene kaleidoscopes, there and gone.
Was that an answer? Is this a dialog?
It's in me, she reminds herself. It—interfaces, somehow. Maybe I don't even have to talk out loud.
HELLO IRIS I'M IRIS CAN YOU HEAR ME
There might be something there but maybe it's just afterimages. Imagination.
HELLO? IRIS?
"Fuck it," she mutters, and reaches for the light switch.
Something tingles in her arm. Just above her elbow, something stiffens and resists.
"Okay, then." She forces herself to relax. "What do you want to do?"