Memento with Scramblers: Krivoruchko Crushes It.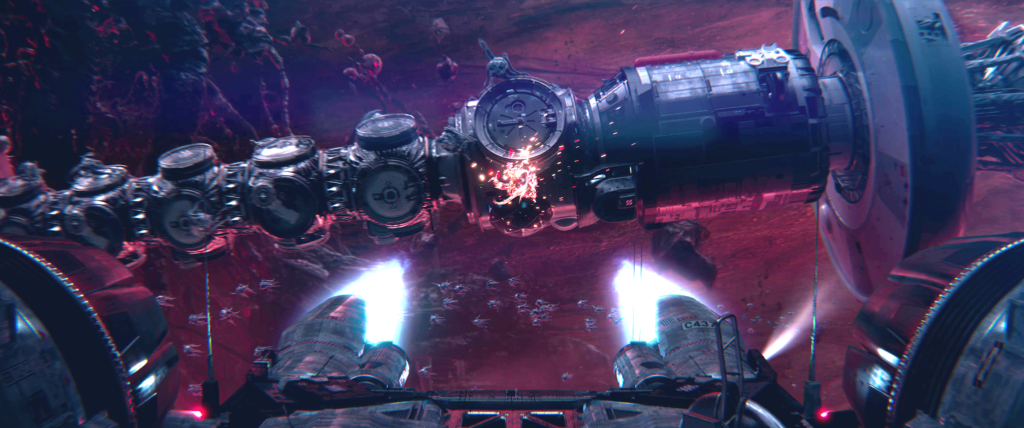 It started out modestly enough; a handful of CG artists banding together to make a few hi-def stills for the rifters fan-art gallery. Then it grew into a kind of Blindsight fan site; then a faux trailer for a movie adaptation that did not exist.
Finally, a short film in its own right: snatches of Blindsight recalled by Siri Keeton during one of his waking interludes in the aftermath of that novel. Spectacular highlights arranged in reverse order, Memento-like.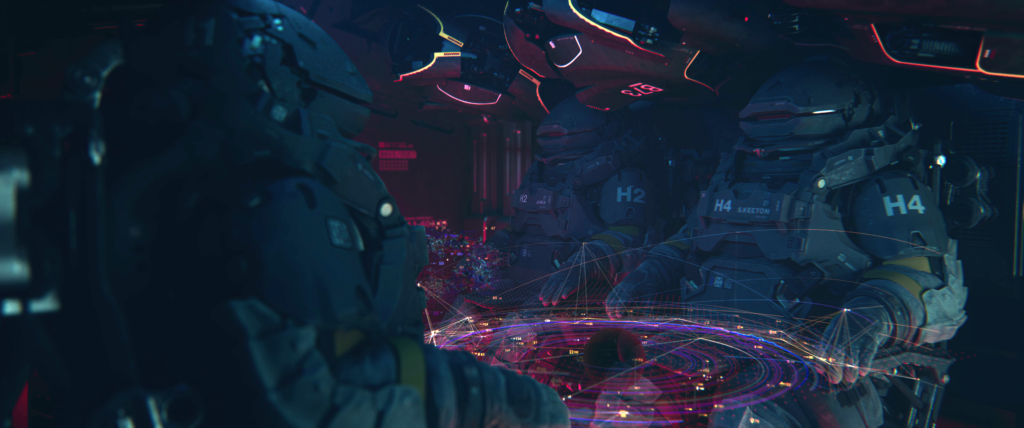 Four years they've been working on this: some forty people scattered around the world, eking out time on weekends and in the wee hours. A month and a half of solid number-crunching on home machines while the meat slept, just to render sequences that had already spent years in development. Web designers and storyboard artists and voice actors and CGeniuses: squeezing in an hour here and there around the edges of their lives. At this end, dire warnings from (former) agents about how my endorsement of such a project could jeopardize option deals (fan-made noncommercial status notwithstanding, potential interests might regard such a project as an IP infringement): averted when said interests visited the site themselves, and came away unthreatened and delighted. Four years of intermittent back-and-forth while the project took shape; four years of being told, gently but firmly, that No you can show them this but you can't show them that just yet, we're not ready.
Now they're ready.

Go to blindsight.space. Take it all in: the soundscape; the wall o'scramblers (each tentacle run by its own rudimentary AI, like the arms of an octopus); the combat sequences and the 4D tactical interfaces. The amazing bits you've already seen over the years, and the more-amazing bits they held in reserve until now. Don't miss the "Memories" wing of the site: separate chapters that take you behind the scenes of everything from character development to scrambler architecture to spaceship design, from concept sketches to final product (heavily interlaced with email excerpts between Danil and I, going back and forth as the project took shape).
I have one warning: I can't get the actual short to run in Firefox under Linux. I don't know if it's just my system or a wider issue (it runs fine using Brave and Chromium under Linux, for whatever that's worth). But it's no big deal if you encounter similar problems: the film is also available on Vimeo.
A small masterpiece, folks. I am honored and humbled (you should thank Danil for that last thing if nothing else). Watch it many times. Download it in all its 4K glory. Spread the word.
Times like this, I think I must be the luckiest midlister in the whole damn genre.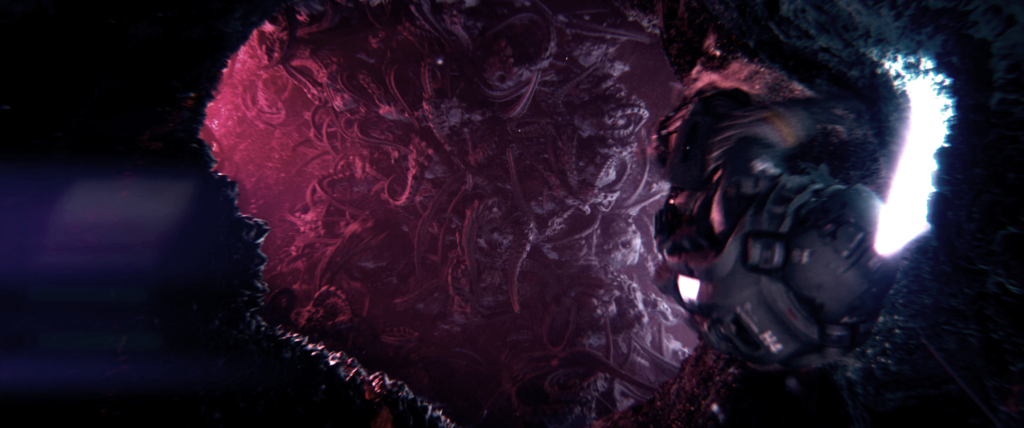 This entry was posted on Monday, October 12th, 2020 at 11:28 am and is filed under
blindsight
,
ink on art
. You can follow any responses to this entry through the
RSS 2.0
feed. Both comments and pings are currently closed.