Art, Interviews, and Second Life.
For some reason, my travel plans have been severely curtailed over the past few months. I have, however, been all over the place online: interviewed by Julie Nováková as one of the contributors to her Strangest of All anthology (fair warning, the video on my end is Chunky Pixel Soup); doing the inaugural AMA at WhatShouldIReadNext.com (although I think you might need a membership to access it); joining in with Torill Kornfeldt, Jessica Abbott, and Adrian Tchaikovsky do do an online panel moderated by Anna Davour on Why Spiders Are Cool; an epic and wide-ranging appearance over at Podcast Picnic; even, if you want to go way back to when I was still talking about imminent pandemics in the future tense, the very first Masters of the Universe podcast from way back in December of 2019. (You might also want to keep your eye on the literary critique site Big Echo for an upcoming interview that goes into some unexpected—to me, anyway—places.)
I never got around to announcing most of these before now, even though some of them have been out in the wild for months; but there they are, if Covid has left you with too much time on your hands and you want to catch up. I'm getting out in front of my next appearance in advance, though—albeit barely— because it's a significant departure from the usual podcast or written interview: I'm going to be appearing this Wednesday on Draxtor Despres' Second Life Book Club in, er, Second Life.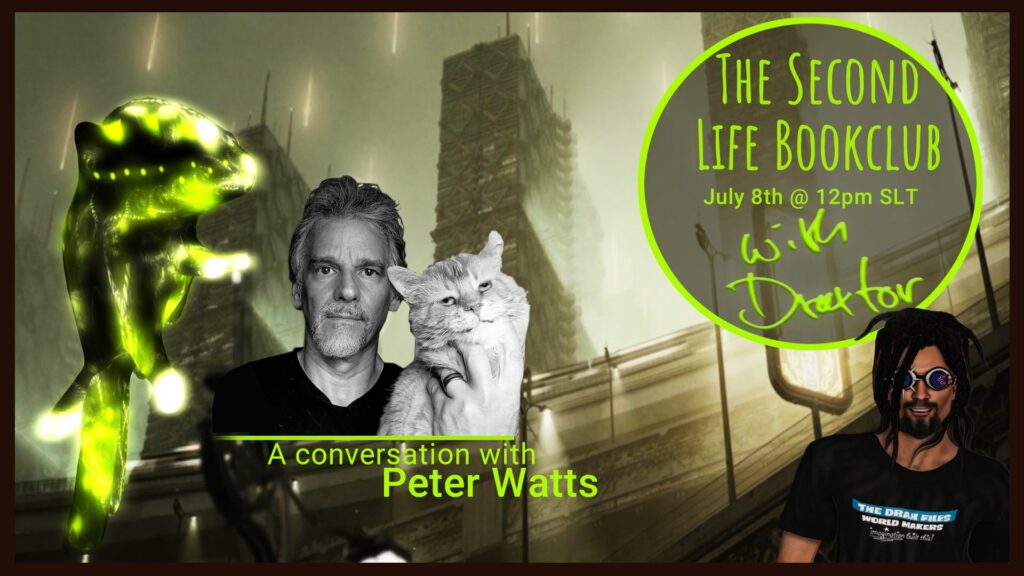 Yeah, I know. I didn't think that was still a thing either. But SL abides, and in fact continues to host a thriving community, and Drax—well, he's cool people. Way back in the Before Time he interviewed my buddy Karl Schroeder in Sansar's VR environment: since moving over to SL his Book Club has really taken off. I've actually appeared in once before, as a guest heckler at Kelly Robson's interview; you might not have recognized me even if you were there, though, because I manifested as a Coronavirus (too soon?). This time I'm center stage, and I'll be wearing the skin of a bioluminescent alien cephalopoid.
Now that I've bent over backward and told you about the event before it's even happened, the least you can do is show up. Wednesday, July 8, 12pm Pacific (or as the natives call it, perhaps a bit to preciously: "Second Life Time").
*
While I'm in the throes of Covid Cleaning, I might as well clear out the current fan-art backlog. Scattered around the various galleries you'll find 21 new pieces (24 if you count the detail frames from the new Freeze-Frame Manchu cover as separate works. One new addition to Rifters; four in Sunflowers; eighteen in Blindopraxia. I continue to be humbled and amazed by the range and the quality of this stuff, but for the benefit of any linkophobes in the audience I present a sample of the new work here.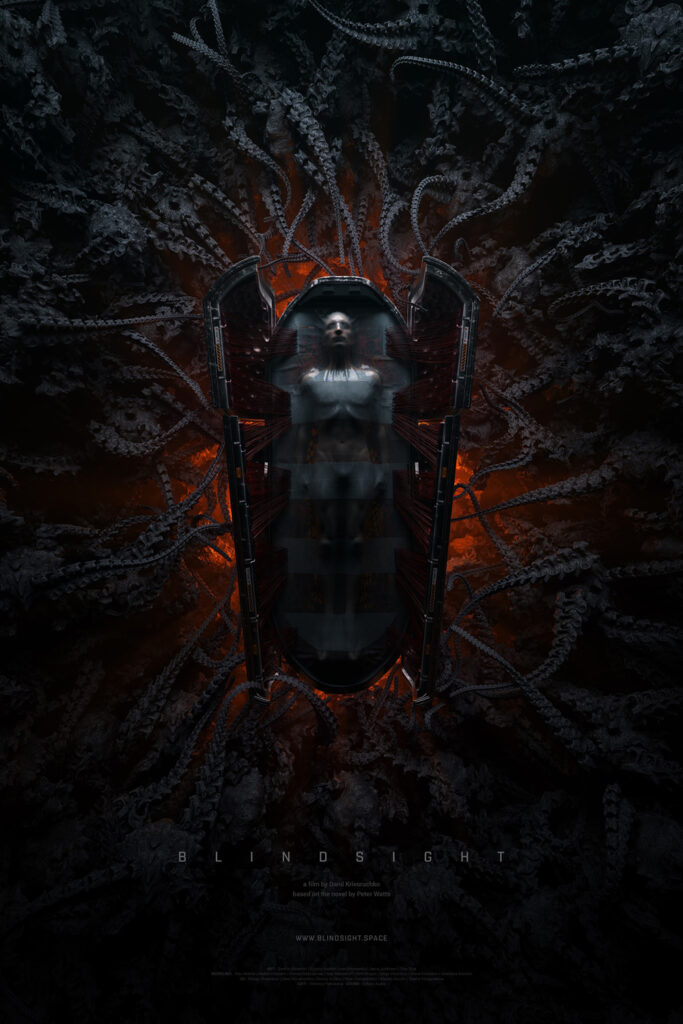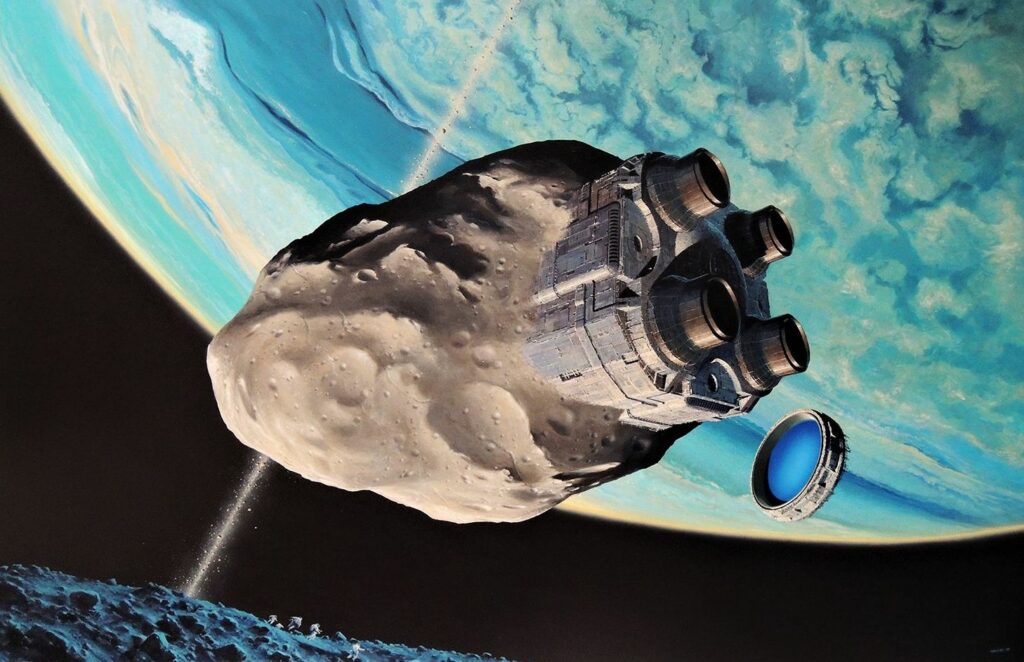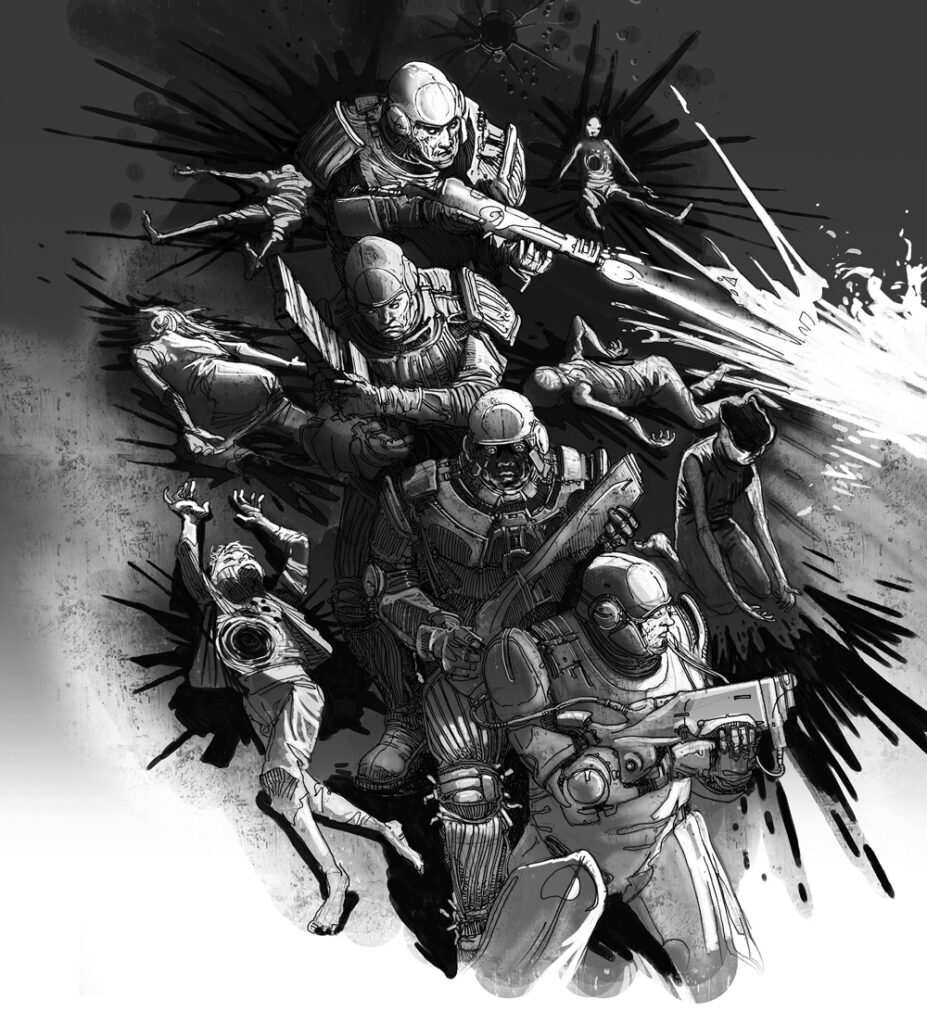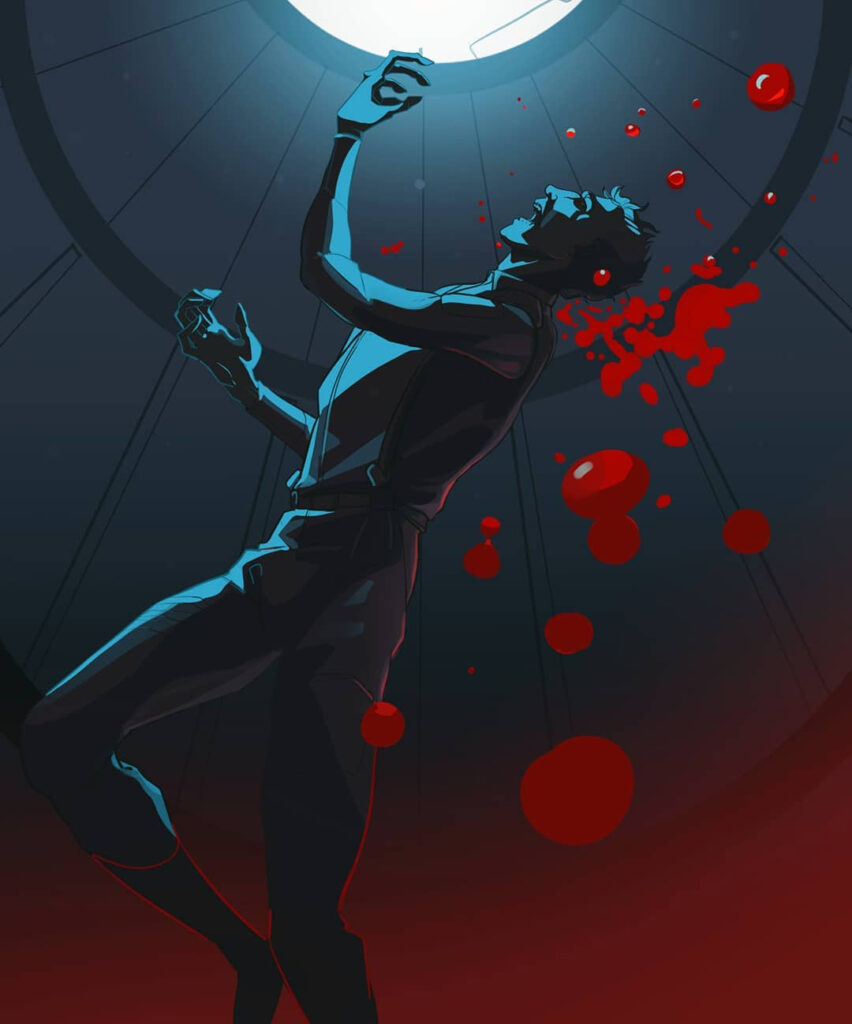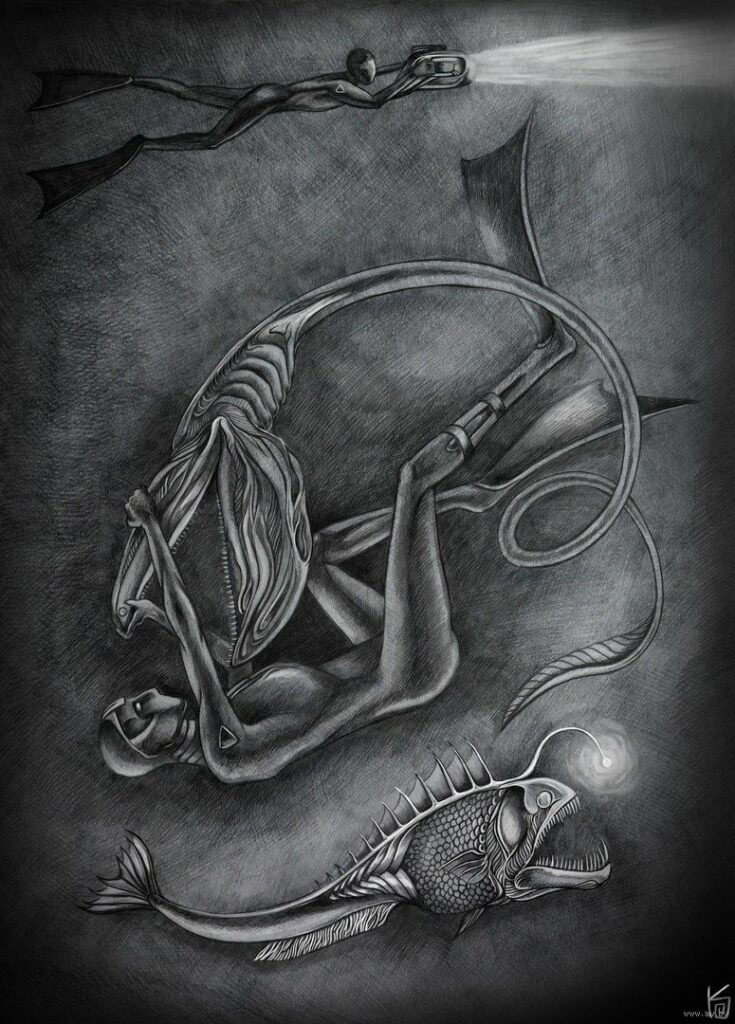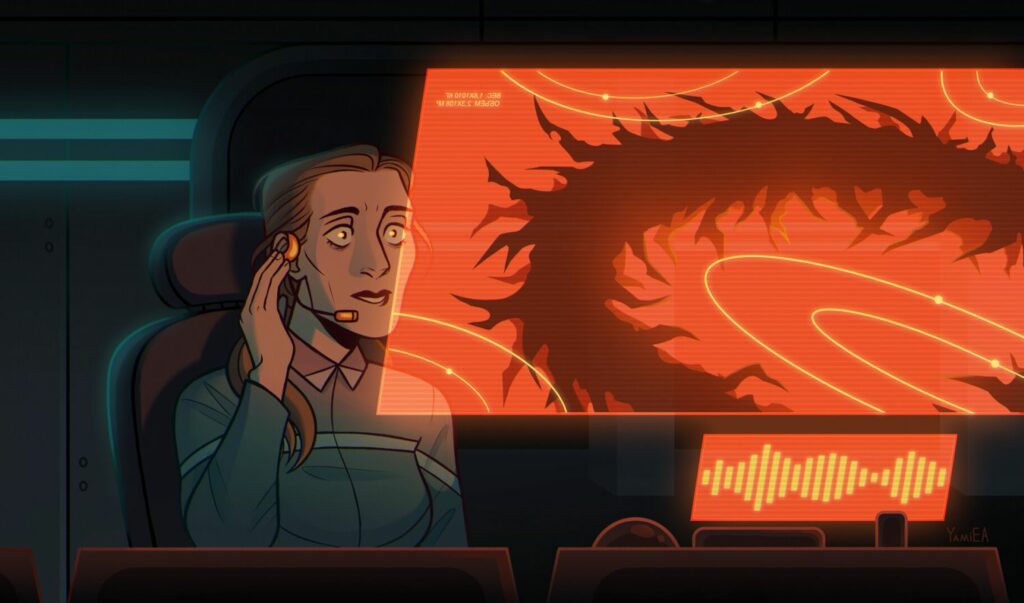 This entry was posted on Monday, July 6th, 2020 at 9:17 am and is filed under
ink on art
,
interviews
,
public interface
. You can follow any responses to this entry through the
RSS 2.0
feed. Both comments and pings are currently closed.