Last of my panels: Fermi/Drake, which, despite its Disneyfied title— and despite being held at 11am on the last bloody day of the con— was so jam-packed we had to move to a larger room halfway through the session.  It was the panel on which I talked the least, and learned the most.  I'm trying very hard to not notice the obvious lesson.
Penultimate Panel:  Legitimising the Woo.  Strong circumstantial evidence that  Margaret Ronald and I had done something to piss off the Worldcon organisers, since they scheduled us across from the Hugos.  And you know what?  Fuck 'em:  we kicked ass.  We had about thirty people in attendance — way higher than I was expecting, given the time slot — and we had a blast.  Many lavves were had by all.  Take home message; when faced with a cold house, ridicule family members.  Works every time.
Overall a terrific con, far better-run than 2003's disastrous Torcon (although not without its own problems).  The only real downer over the weekend was the number of people who approached me wearing expressions of profound astonishment, blurting out "But— but you're really cheerful and happy in person!" If one more person had done that, I swear I would  have broken their fucking nose.
News flash, people:  I'm always cheerful and happy.  Deal with it.
Here are some pictures of stuff.  The Convention Center itself: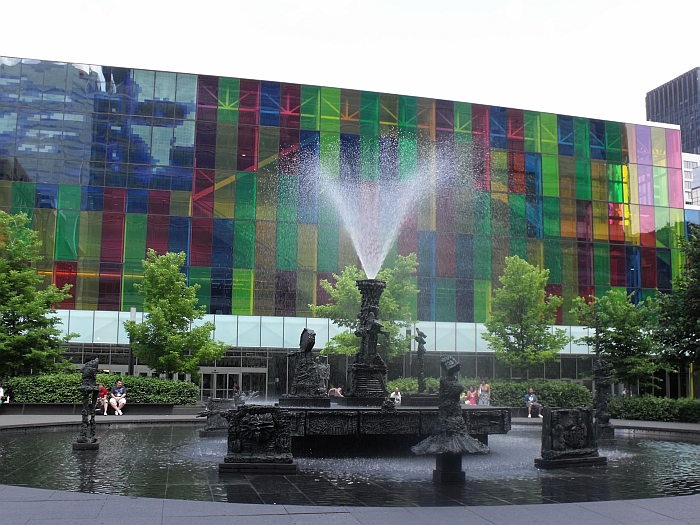 The convention center closer-up.  Probably too closer-up: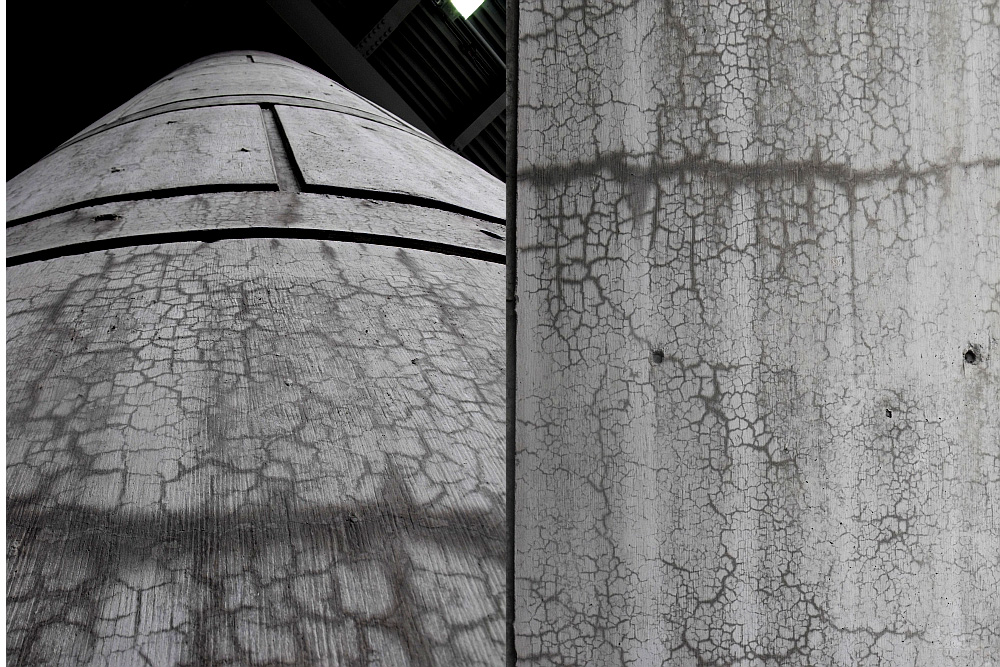 I'm pretty sure that spiderweb of cracks was not part of any deliberate aesthetic:
Some guys: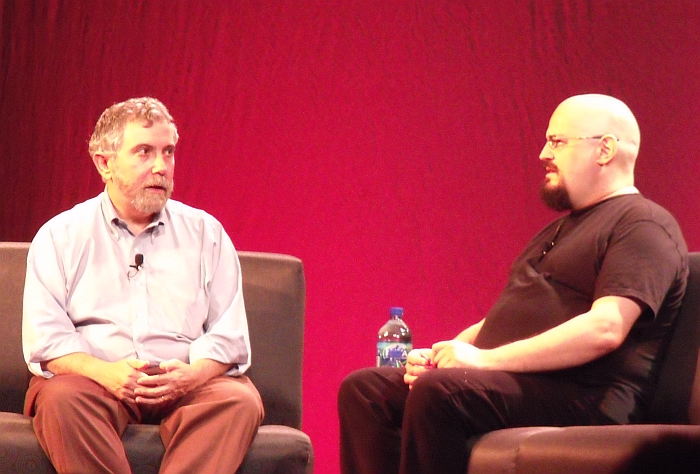 Some other guys: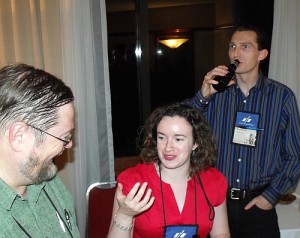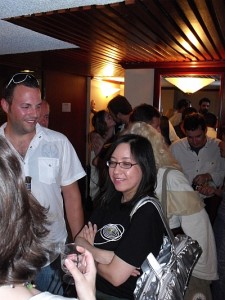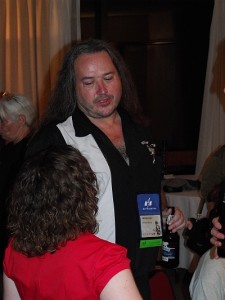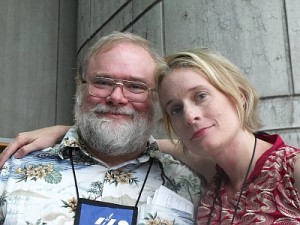 (Okay, fine.  Paul Krugman and Charlie Stross; Michael Skeet, Madeline "Squeak" Ashby, and Robert "Death Ray" Ashby; some guy next to Karin Lowachee, Karin Lowachee; Jetsi de Vries; Glenn Grant & stuffed penguin (Glenn on left); Brad Templeton,  Kathryn Myronuk.)
David Nickle's Female Friend (aka Caitlin Sweet):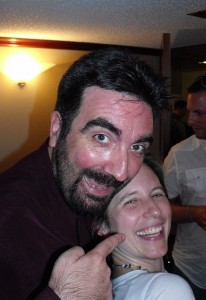 An allegedly "Angry Robot" who, in my opinion, could use some lessons in the whole anger department: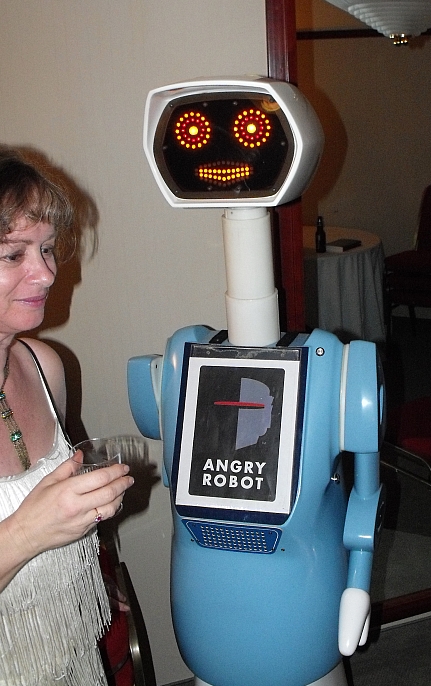 A catnip mouse (or a small, fuzzy Star Destroyer, if you kinda look at it head-on) offered up as a gift for my cats by a fan who quite obviously had her priorities straight: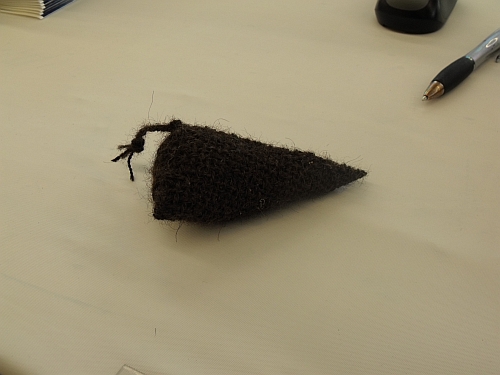 Some building: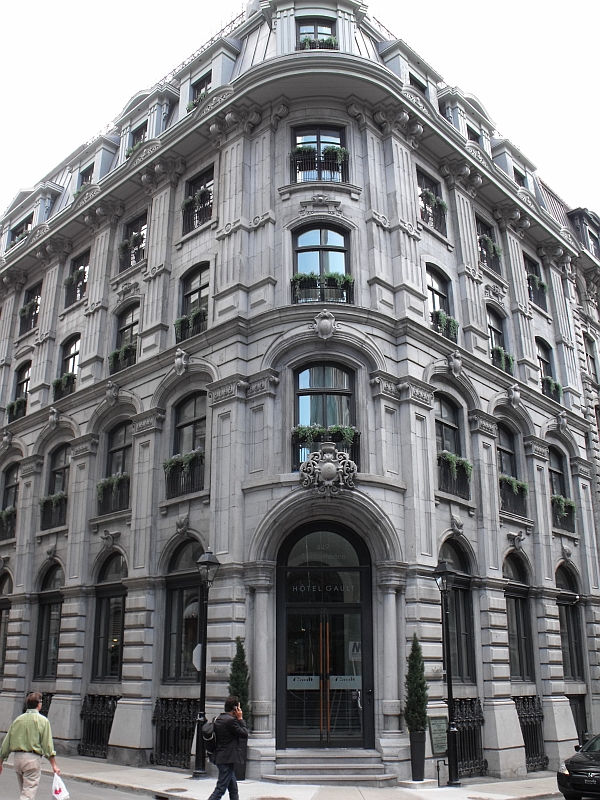 Moonbase Alpha Memorial Maximum Security Penitentiary:

One of Old Montreal's less-frequented cafes, for reasons which remain unclear: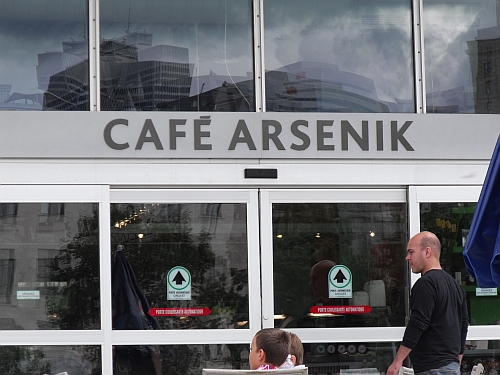 Nature-loving Montrealers enjoying the wild untamed beauty of Canada's great outdoors (visible at bottom center):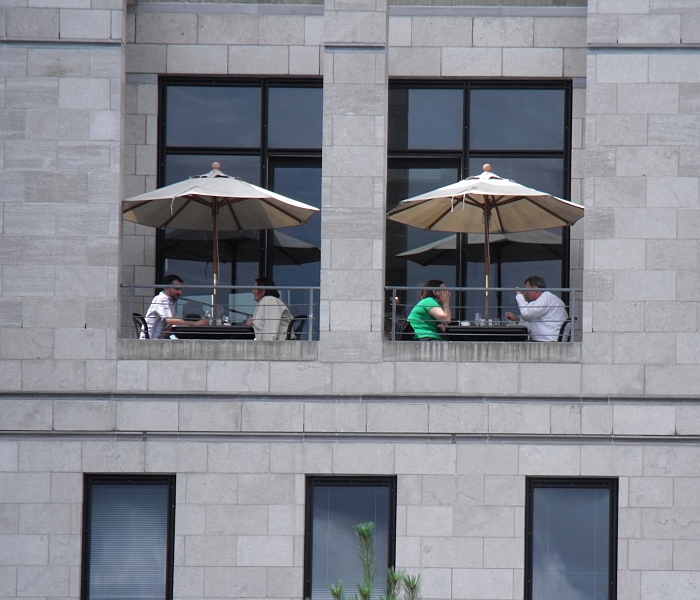 My soul: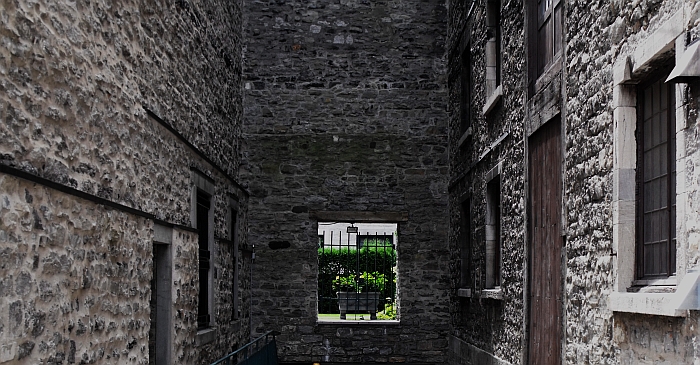 17 Responses to "The Final Lap"