Rollover
So, here we are again. Another year.
The last one went decently enough, writing-wise at least. "The Colonel" got picked up for reprint both in Dozois' Best SF 32 and in Allan Kaster's Top Ten Tales of SF 7. "Collateral" made the ninth iteration of Jonathan Strahan's The Best Science Fiction and Fantasy of the Year. I was actually a bit surprised at those choices— I thought "Giants" was more epic, and had more ideas and exotic weirdness than "Collateral" and "The Colonel" combined— but I'm not complaining.
Echopraxia seems to be doing okay too, all things considered. Ended up on some best-of lists (even the occasional non-genre one), even managed to sneak into some kind of Goodreadsian Top 25 SF/F/H tally, based on a formula whose underpinnings I'm willing to take on faith. Blindsight continued to do my translators proud, grabbing the Seiun and the Tähtivaeltaja; and in just-breaking news, I recently learned that its Bulgarian edition made the finals for something called the "Krastan Dyankov" Award for translated works. On the one hand, not a winner, just a finalist; on the other, though, the award itself is non-genre, and apparently this is the first time a genre book has made the finals for eight years. So there's that.
So that was last year. What about this one?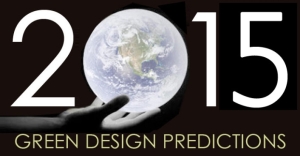 As it happens, I've made a few predictions for 2015. They've been posted over on a site called Inhabit.com. If you check out the opinions listed under "2015 Green Design Predictions"— scroll down past environmental superstar Bill McGibbon, the environmental activism of 360.org, the sustainable solutions of Autodesk and a handful of other forward-thinking entities— you'll come to my own thoughts about what 2015 holds in store.
You'll notice that my predictions diverge somewhat from the others. For one thing, the other guys restrict themselves to predicting the future; I start off by predicting the past (which, I've learned, tends to return significantly higher bullseye count). Also the other soothsayers tend to be a bit— well, perky might be a good word. We're going to "protect vulnerable areas" and "learn to build the way nature always has"; the climate justice movement will become "too powerful to ignore".
I cover much the same territory, although I suggest it may be a lot easier to ignore voices which have already been silenced by an unexpected and previously-unknown strain of equine encephalitis. Or perhaps simply by RCMP officers kicking in your door after you've quantified the death toll attributable to Tar Sands development.
Don't take it too seriously. I admit up front that I'm probably being a bit conservative in my predictions.
Ether way, though, we're in for quite a year.
Yup.
This entry was posted on Friday, January 2nd, 2015 at 3:02 pm and is filed under
climate
,
interviews
,
scilitics
,
writing news
. You can follow any responses to this entry through the
RSS 2.0
feed. Both comments and pings are currently closed.