Monstrous Affections.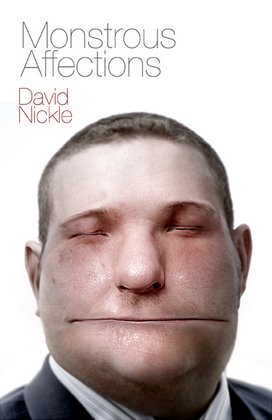 The last story I read by David Nickle left me impotent for a week.
That was a compliment. I have never actually read a bad story by David Nickle. I read an opaque story by him once: it was called "Pants Are For Company", and it was (roughly) about personification of the abyss. I didn't get it, but that was because Dave's metaphors were too subtle for my nuts-and-bolts hard-sf brain; once he explained what he was doing, I thought it was fucking brilliant.
That's a phrase that can applied to most of his stories, come to think of it. His novels are jammed with wonderful, crazy-ass ideas— KGB operatives spirit-walking giant squid, pheromone-emitting parasites that generate human religious impulses as a reproductive strategy— and you'll probably get to see those in time. But right now his first collection of short fiction is about to claw its way from the womb, and if you're into lyrical prose or kick-ass narrative voice or just that crawling brainstem anxiety you get when everything kind of looks okay but you know somehow it isn't— well, suffice to say you don't want to miss this ride.
The man has built a web page to pimp his collection. Check it out. Read, oh, "The mayor will make a short statement and then take questions", which at an airtight 458 words will take you about two minutes, tops, to get through. If that story doesn't send a chill up your spine, you are already dead. Dave may write a story about you next.
Plus the packaging is pretty damn classy. It's not often a publisher will put a picture of the author right on the cover like that.
This entry was posted on Tuesday, June 23rd, 2009 at 11:28 am and is filed under
fellow liars
. You can follow any responses to this entry through the
RSS 2.0
feed. Both comments and pings are currently closed.