Echopraxia Q&A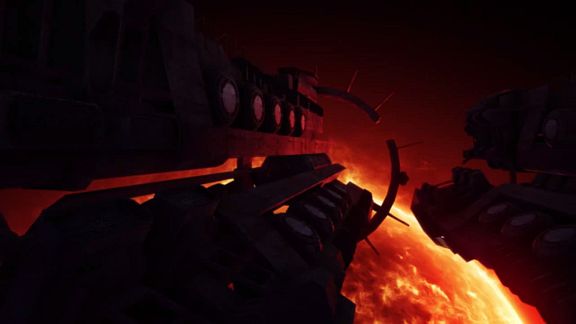 It's been barely a month since I did that AMA thing at reddit.  Tomorrow I'm doing it again, only this time it's an AMAE, which is pronounced exactly the same but  stands for Ask Me About Echopraxia. People have had a chance to actually read that book since the last time I reddited; apparently some of them have questions about it.
I can't imagine why. It all seems pretty clear-cut to me.
The AMAE will go down the same way the AMA did. In the morning I'll log in to  http://www.reddit.com/r/SF_Book_Club/ as The-Squidnapper (because the more-concise handle "Squidnapper" has been taken by some other doofus). I'll write an introductory post to kick off the exchange, and go away. Throughout the day, those of you with questions can pose them in that thread; I'll come back later and answer as best I can.
Notice that neither of the A's in AMAE stand for "anything".  There are some questions I won't be answering, beyond stating that they are meant to go unanswered (for now). Anybody wanting to know if Siri really underwent a sex-change operation out in the Oort, or if his dad is still alive at the end of Echopraxia, can save themselves the carpal. On the other hand, if you're mystified about something that would have been clear if I'd just run the manuscript through one more edit, I'll do my best to clarify (and apologize when necessary).
At least one reader opined that Portia was an irrelevant distraction because it never appeared, or figured into the plot, after Icarus. The rest of you were clear on that, right?
Well, if not, tomorrow's your chance.
This entry was posted on Tuesday, September 30th, 2014 at 9:40 am and is filed under
Dumbspeech
,
public interface
. You can follow any responses to this entry through the
RSS 2.0
feed. Both comments and pings are currently closed.