In Space, No One Can Hear You Scar the Patterns.
I was going start this off by claiming that I don't often pimp those in my own social circle — to try and convey the sense that I'm Mr. Objective and totally averse to conflicts of interest, I guess — but when I thought about that for about two seconds I realized it was bullshit. I pimp my buddy Dave Nickle's works all over the place because it's damn good reading, and the fact that I know the man doesn't change that.  I've just blurbed Madeline Ashby's upcoming novel (although I did hold the blurb hostage until she changed a couple of things); I've praised Dave Williams and Ursabelle and Karl Schroeder too, and I know them all. I even pimped Annex Cat Rescue during Banana's eulogy. So I guess I actually pimp quite a bit.
What I haven't done, until now, is pimp two separate and unrelated causes in the same post.  And I've certainly never tried to get anyone shot into space before.
Prepare to be double-barrelled.
In Space, No One Can Hear
There's this local free paper called Metro that you can pick up at subway stations hereabouts. It takes its content from The Toronto Star, but it's actually part of an international Swedish commuter-paper empire.  Anyway, they're running a contest: they want to send someone into space.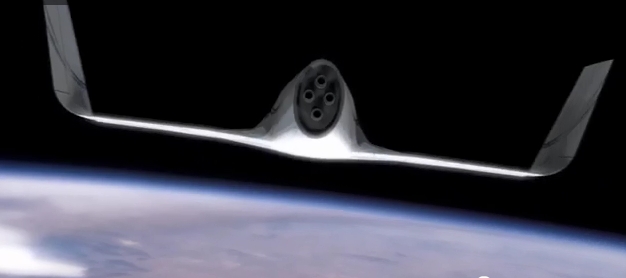 More precisely, they're looking to sponsor a seat on the Lynx spaceplane during an upcoming suborbital jaunt, including training. All you have to do is go online and plead your case as to why you're best suited for the ticket.  A single finalist from each of a number of countries gets chosen by simple surfer-vote; one of those gets picked for the flight by the Metro jury. It's a cool idea; I might have taken a shot at it myself under other circumstances.  Hell, you might still want to.
The reason I'm bringing this up, though, is on behalf of a guy name of Eric Shear.  He's an SF fan, an aspiring SF writer, and a student of space science up at York University. I had dinner with him a while back, and was impressed to learn that he'd already chalked up a ride on NASA's Vomit Comet (if you go to his facebook page, you can see him floating around in his profile pic).  Not much of a talker, though; in fact, during our whole dinner date we both just sat there tapping away at our respective laptops.
The reason we did this is because Eric is stone deaf.  Thanks to Skype, we had a good conversation anyway.
Eric wants to be the first deaf person in space.
I thought this was cool. I also had reservations. I mean, yes, Metro's astronaut is basically spam in a can: a passenger, not a pilot.  It's not as though he's going to have to communicate reentry procedures with Ground Control. Still, what if something goes wrong? Wouldn't rapid unambiguous communication be vital in case of an emergency? Might that not rule out a deaf person on safety grounds alone?
I asked him about that. He gave me a number of answers: inflight windows of vulnerability to various stresses (dude's got an engineering background), his own experience piloting a Cessna, the fact that similar concerns could be raised over his flight on the Comet but NASA didn't blink.  The answer that sold me, though, was: "Any failure will likely happen very quickly, leaving little time for verbal communications anyway."  Which has a wonderfully cheery fatalism to it.
When Eric first talked to me about this, he was in 10th place on the American list (he's a student at York, but his home is in Seattle).  By the time I got around to checking out the Metro site, he'd moved up to 6th — and to give you some idea of the quality of the other applicants, the #1-rated application  at that time started off like this:
Space! Send me to Space! Like, Outer Space! On a ROCKET SHIP! Send me to Space, Please? Like, Please, Please? Pretty-Please. Send me to Space! Say it with me now, softly at first. "Send me to space" Now louder? Send. Me. To. Space! John Glenn, Buzz Aldrin, Buzz Lightyear, Charlie N! Spacemen! Astronauts! Please,
The whole pitch goes on like that. As of this writing, Eric has unseated Charlie N. Spaceman, and is now the #1 ranked US applicant. Ol' Charlie's still ranked #2, though, and not by much.  What would it say about the commercial space effort if an actual student of space science lost out to the reincarnation of a hypercaffeinated Chihuahua?
So that's my first pitch.  Go check out the Metro's "Race for Space" website.  Check out Eric's elevator pitch. If you think you can beat him, by all means sign up yourself.
Otherwise, consider giving the man your vote.
Clash of the Caitlins
This next one is somewhat more personal, and may cost me extra cred because I'm pimping on behalf of a loved one.  In all honesty, though, I might well have ended up posting about it regardless, because the situation in which Caitlin's latest novel finds itself really beggars belief.
The CBC, Canada's once-great national broadcaster, is hosting something called the Bookie Awards, described on-site as "The People's Choice of Canadian literary awards". Some CBC star chamber selected five nominees in each of ten categories: visitors to the site can vote in each category, not just once but once per day, right up to the end of the month. (One can only assume that statistical rigor took a back seat to anything that might drive up the CBC's hit counts, but whatever.)
One of those categories is "Science Fiction, Fantasy or Speculative Fiction".  One of the nominees in that category is The Pattern Scars.
That's not the unbelievable part, mind you. There's also the other nominees in that category: two of whom are a collection of essays by Margaret Atwood (ah, so that's why they felt compelled to add "speculative fiction" to the heading), and Rob Sawyer's Wonder (which just happens to feature a protagonist named Caitlin). But that's not the unbelievable part either.
The unbelievable part is that The Pattern Scars is leading.
Forget literary quality. (I happen to have a very high opinion of Caitlin as a writer and of TPS as a novel, but I'm obviously biased.)  Let's look instead at the crude logistics of an online popularity contest. Atwood is a literary superstar, so beloved by purveyors of "real" literature that even when she writes science fiction, critics and reviewers everywhere promise not to call it that. Sawyer has a massive international fan base, a high-profile if short-lived TV series with his name on it (a pretty good series, too, IMO), and a relentless and unswerving focus on self-promotion. Who the hell is Caitlin Sweet? Some small-press novelist hardly anyone's heard of. No best-sellers. No television presence. No movie deals.  Not even a call to arms beyond an embarrassed throat-clearing ahem on her facebook wall. Just a quiet, dark ripple of a novel about people and monsters and how very little room there is between them. Doesn't matter that HuffPo called it  a "Beautiful Nightmare". Doesn't matter if Atwood's book doesn't even belong in the same category because it's nonfiction. Something like the Bookies is probably beneath Atwood's notice anyway.
But let's face it: up against Canada's premiere novelist and the Sawyer Promotional Juggernaut, Caitlin should be a grease stain on the highway. She should be dead already. Instead, as of this writing, she's leading the pack: nine points ahead of Sawyer, twenty-three ahead of Atwood. And she's maintained this lead all week, so far.
This is not an artifact of small sample size. At this point, as far as I can tell, the casting of a single vote bumps the votee's standing by around 0.02-0.03% (which would imply somewhere in the neighborhood of 5,000 votes cast so far). And it's not as though Sawyer hasn't been mentioning the Bookies to his own fan base. The only explanation I can think of is that a lot of voters think The Pattern Scars deserves to win. But there are still two weeks of voting to go. And fairy tales notwithstanding, what are the odds that David really can beat Goliath over the long haul?
Not so high, maybe. Sawyer's tweeting to the troops even as I type.  So's Penguin Canada, his publisher.  I see the balance beginning to shift.  So I'm gonna try and boost Caitlin's odds with a bit of especially brazen pimpage.  This is epic, guys. This is David v. Goliath, and it's only the first round but David's doing better than all the odds and auguries could have foretold. So here's my second pitch: if you're not averse to the thought, go vote for The Pattern Scars. And if you find the thought actually appealing in some small way, repeat daily for the next two weeks.
It doesn't even cost anything.  And wouldn't it be great if the little guy actually won for a change?
This entry was posted on Wednesday, March 14th, 2012 at 3:10 pm and is filed under
ink on art
,
misc
. You can follow any responses to this entry through the
RSS 2.0
feed. Both comments and pings are currently closed.