Pictures, Post-Haste.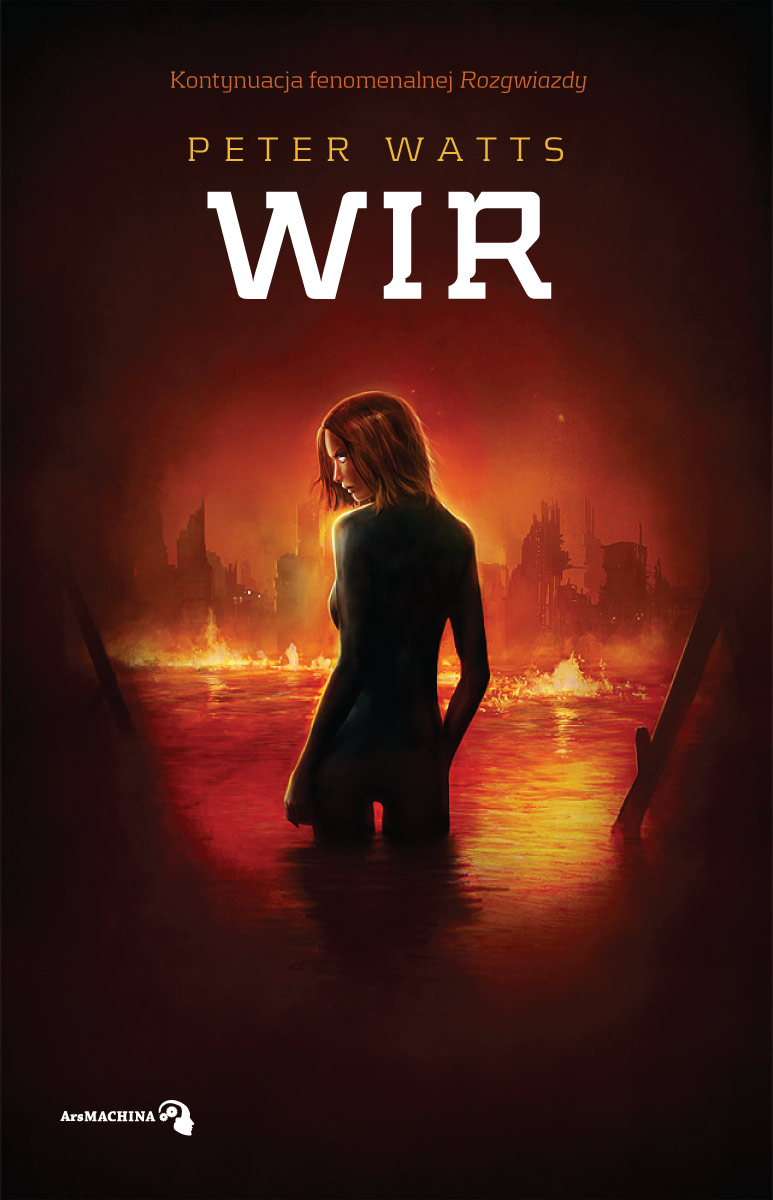 Mere moments from leaving for Poland again, and too frazzled for pithy commentary. So here, to keep you all occupied, are some miscellaneous pictures. The first is Marek Madej's cover for Ars Machina's translation of Maelstrom, which I believe gets its official launch this weekend. (Google tells me that "Wir" translates as "Vortex", which is close enough.) The next is BiFrost's illo for the French translation of "Malak"; I can't see an artist's credit in the mag itself, but the illo continues the whimsical/surrealistic stylings that I first noticed with their illustration for "A Niche". And lastly, an absolutely gorgeous piece of fan art from one Chris Lees; he describes it as an anorexic Lenie, but it's more illustrative of Judy Caraco from the rifters short "Home".
All of these will ultimately end up in the Gallery, once the Gallery has been upgraded along with the rest of this archaic website. Maybe over the holidays. Depends. Life's pretty busy right now. And no, I can't tell you about it.
Poles, I am on my way. Non-Poles, wish me luck.
This entry was posted on Wednesday, November 9th, 2011 at 11:19 am and is filed under
art on ink
,
On the Road
,
public interface
. You can follow any responses to this entry through the
RSS 2.0
feed. Both comments and pings are currently closed.