Burn & Crash
A lot of science going on these days. This week's issue of Science is an all-you-can-eat synthetic biology extravaganza; there's also a recent paper on sex and death and parasites concerning an old friend, and the wondrous albeit old news that parasitic jellyfish live in the bloodstreams of mammals and birds. (It came out in 2007; I just found out about it this weekend.  I am ashamed.) Unfortunately I blew today's ration of geek-time on a blog interview for Scientific American that may not even run (well, depending on how they react to my proposal that we build an army of conjoined twins fused at the head), so all I have time for now is a quick mop-up after last week's festivities.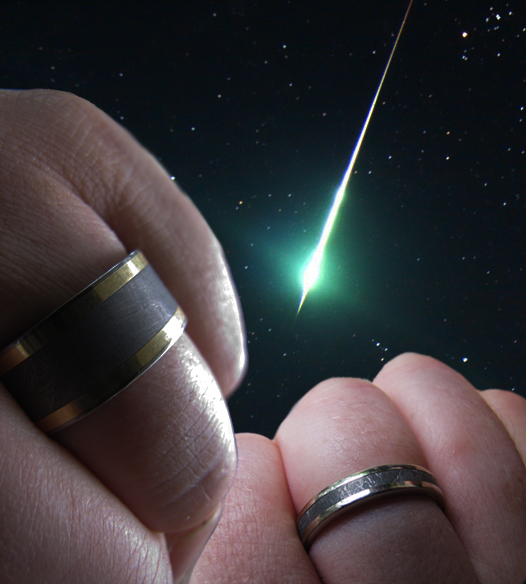 There is, however, a tenuous sciencey tie-in to the whole nuptial thing, in that last week's issue of Science was an all-you-can-eat meteorite extravaganza — and as it happens the BUG and I, eschewing the usual cliché of gold in a plain brown wrapper, had decided to exchange rings which actually have crunchy meteorite centers. Our fingers are currently shackled by pieces of the Gibeon meteorite: a four-billion-year-old chunk of stardust that splashed down across Africa about ten thousand years ago, and which has this weird-ass crystalline internal structure that looks a little bit like the Andromeda Strain. If we're very lucky, we could be the start of a world-wide spaceborne pandemic.
For the trivia buffs, stalkers1, and absent-invitees-who-suffered-grievous-back-injuries-the-week-before amongst you, here are a few final details about the postnuptial proceedings:
Official wine (red): Fuzion (Argentina)
Official wine (white): The Gamble (Australia)
Official soundtrack: NIN, AFP, Dresden Dolls, Jonathan Coulton, et al ("I Crush Everything", "Love is Not Enough", and "Sex Changes" seemed to come up in rotation more frequently than a truly random shuffle would have led one to expect)
Official Mixed Drink: Too numerous to mention, but Mike Skeet is the fucking Master.
Hugh might be interested to note that one of the guys on the guest list — an artillery specialist with the CAF — assured me that a large number of enlistees do in fact sign up because they just wanna kick ass.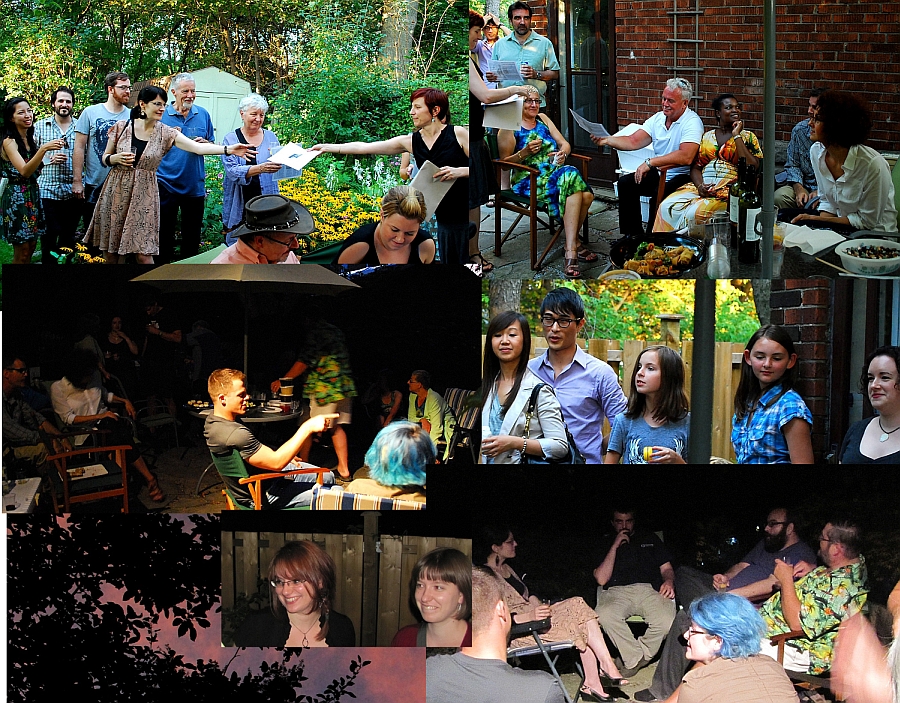 Next up on the 'crawl: Eros, Thanatos, and Golden Showers (being actually a science post on Toxoplasma and not — appearances notwithstanding — a continuation of the current coverage).
————————
1Speaking of which, if any of you have recently been approached by someone asking for my home address, could you please contact me off the 'crawl?