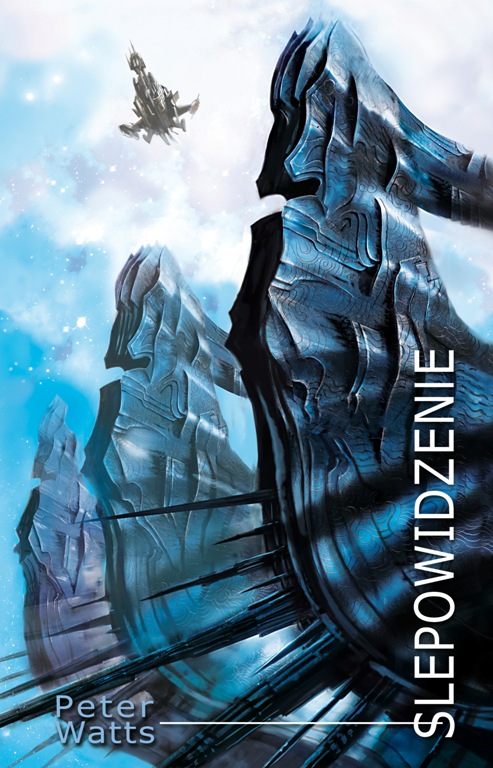 Yeah, I know. Bad time for the 'crawl to go into therapeutic coma, what with all the nifty neuroethical and neurocognitive and neurodeep-sea-mineral-exploitation stuff piling up on the feeds. I've jammed out on this month's Gibraltar Point workshop as well, if it's any consolation. On the plus side, though: 80,000 words down on State of Grace (a relatively crappy first draft— the second fifth is still more a disconnected pile of vignettes than a coherent narrative — but then, they always are at this stage).
So both the quality and the frequency of posts on this venue will continue to be abysmal for the next month or so at least. But you get an actual novel in exchange. (Even if the editor for said novel no longer works for the publisher of said novel and will be fitting said novel in around the edges of a lucrative west-coast job in the computer game industry. And more power to him.)
If you're really starved for my opinions in the meantime, you can find them other places.  Charles Tan is interviewing this year's nominees for the Shirley Jackson Awards; mine went up a few days back, and you can find it here. ( I've also done interviews with a couple of other outlets, but they aren't live yet so I'll leave them be for now.) And we're closing in on the August debut of my new monthly column in "Nowa Fantastyka", for those of you conversant with Polish; sadly, "Polishing the Turd" does not translate as elegantly as I had hoped, so it's going to be called "Ślepopisanie" instead. (Which, according to Google Translate, means "Ślepopisanie" in English).
I'm going back to work now. 82K by nightfall.
PS. I may also squeeze a few more fiblets out in the meantime.  Once they've been sanded down.
15 Responses to "Either/Or"