Road Rash Day
So. Skin graft in a few hours. I'm told it's a little like laying sod. First they take this Black & Decker belt sander to roughen up that fresh red meat I've been growing for the past couple of months (basically to velcroize the surface, so the new skin has some nooks and crannies to hook onto). Then they use a glorified cheese grater to scrape a Nazca Landing Strip off my outer thigh, and trowel the extracted porridgy flesh-sludge into the hole in my calf. One wound feeds another. (A second alternative would have been to use tissue donated from a second party. I put out the word, but the only one who stepped forward was Nalo Hopkinson and she's not exactly a close color match.)
Afterward I have to remain completely immobile, lest I jar the leg and cause the grafted tissue to drop off like a clot of dead autumn leaves. I will probably be out of sorts and uncommunicative for a while.
Hopefully, though, I'll have more pictures to share coming out the other end. I'm taking a USB stick to the hospital and will refuse anaesthesia until Dr. Beber stops stalling and hands over the necro shots from the last operation. I also intend to give him my own camera so any shots of this new procedure will not be subject to the same delay.  (I have already asked the pre-op interview medtech to pass this information on to the good doctor, but she was the same medtech that refused to allow me to drink alcohol during "Sharktopus" so I don't know how much good that did. We'll see.)
In the meantime, here are some pictures of a different sort to keep you occupied. "The Island" made the cover of  ESLI over in Russia (a bit more of a Stargate: Universe vibe than the retrofitted asteroid described in the story, but I like the extragalactic perspective):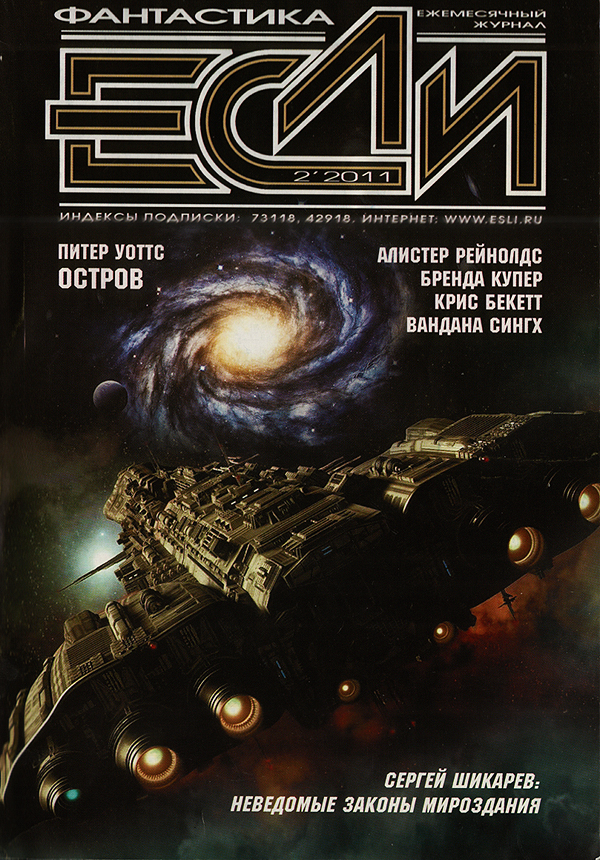 Here are the covers for the Czech and/or Slovak release of Blindsight (not sure who the metal babe is supposed to represent but she looks cool), and for the upcoming Polish paperback (I actually hadn't realized until now that the original Polish release was a hardcover):
And finally, perhaps the most unexpected cover art I've ever seen. This is from the Korean edition: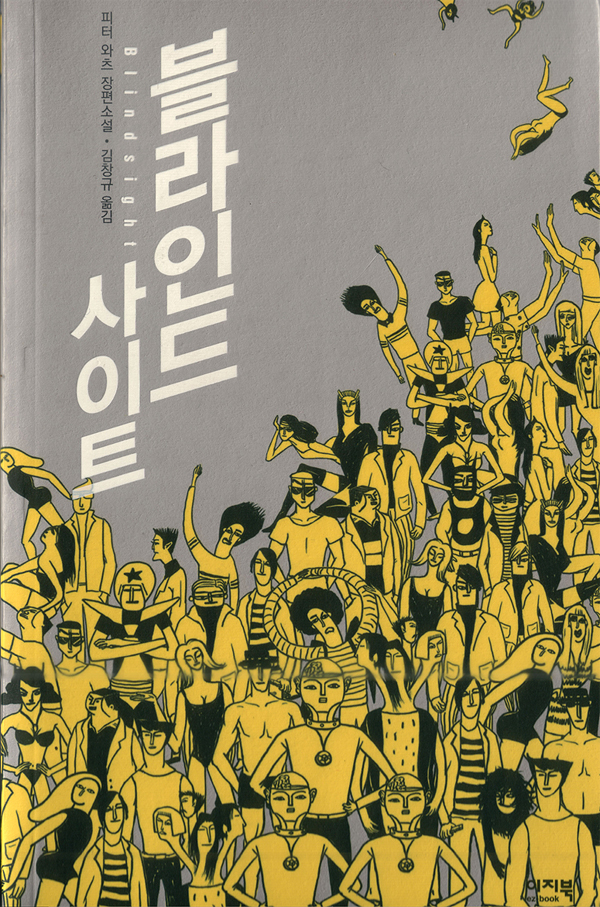 Make of it what you will. Siri Keeton and Susan James are pretty easy to identify, but I don't know who the Ronald MacDonald character is supposed to represent. Sarasti's visor isn't obvious anywhere, but a couple of dudes are wearing shades. Chelsea, I suppose, could be the chick on her knees. Any of you think you can pick the rest of the crew out of this lineup? Anyone want to try pinning names to faces while I'm under the grater?
I'll look forward to your thoughts when I come out the other side. Or rather, if I come out the other side. Yes, I know this is supposed to be a routine and utterly safe procedure. I know the patter well, I remember it word for word.
I heard the exact same reassurances just before a certain skin biopsy…
This entry was posted on Thursday, April 21st, 2011 at 5:10 am and is filed under
Flesh-Eating Fest '11
,
ink on art
,
writing news
. You can follow any responses to this entry through the
RSS 2.0
feed. Both comments and pings are currently closed.