A Query and a Caution
I don't suppose any of you know anything about this?: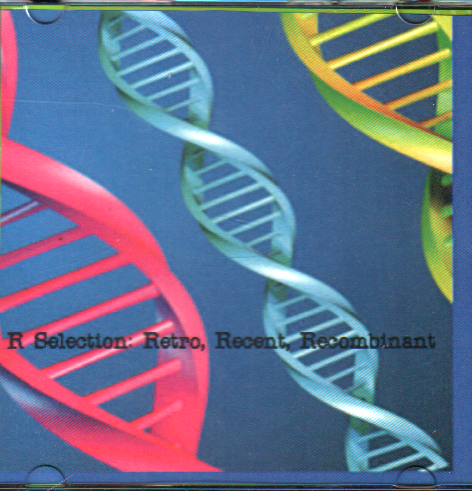 I found it in my laptop bag the other day. I have no idea how long it was lurking in there. It might be there yet if my accursed Dell laptop hadn't finally crapped out beyond any hope of redemption, forcing me to clean out all its effects and go shopping for a replacement. (An ASUS, as it turns out. I've spent most of the week loading it up. It's got this built-in camera that literally tracks you with crosshairs every time you wake it up. Supposed to be some kind of facial-recognition gimmick, but really it just looks as if it's trying to snipe you.)
Anyhow, the mix disk inside the jewel case has about a hundred tracks on it. Titles like "Stigmata" and "Satellite Mind" and "Christianity is Stupid". I look forward to loading them up on my player and taking them running. But I wish I knew where the damn thing came from. For all I know someone actually put it in my hand to squees of delight, and I've forgotten the moment (there was a certain amount of celebrating after Squidgate wound down). In which case I'm an ingrate with Alzheimer's, and I apologize. But I'd still like to know. I promise to remember this time.
That's the query. Here's the caution.  If any of you should happen to hear rumors to the effect that:
I have an unacknowledged bastard son, who
Has committed numerous acts of intimidation, arson, and attempted murder at my behest; and/or that
The whole border fiasco was part of a conspiracy within the US Military to destabilize the Obama administration, somehow involving a sociopath from seventies-era repertory theatre who later grew up to provide the audio-text narration for Blindsight; or, alternatively, that
The whole border fiasco had nothing to do with the fine and upstanding US military, but was cooked up by myself and Cory Doctorow (and possibly William Gibson); and that
I have ruthlessly turned my friends into hapless dupes who don't know who they're really dealing with; or alternatively that
Said friends are "bad people" I have unwittingly surrounded myself by; or
allegations of similar pedigree, possibly involving mind-control, bridges at midnight, and Farsi
… let me just state up front that none of it is true. At least, none of the stuff that has to do with me is true; no bastard child, no multiple counts of attempted murder, no mind control. I just want to get that out of the way, because someone has actually been making such allegations. Back when they were only writing letters to the Justice Department and Homeland Security, I pretty much let it slide; but they've started approaching friends and fans now — and they have posted to the crawl on more than one occasion — so I thought maybe I should mention it.
It's probably nothing to worry about. I don't blame this person; they've obviously got some serious short-circuitry happening upstairs, and are not responsible for their actions. (I know, I know; who is?) Still, this person took a wrong turn on the Jersey turnpike and "accidentally" ended up in Toronto a while back, so you never know. And the weird thing is, they can seem perfectly rational — even charming — in person. I know I was flabbergasted to see some of these e-mails.
So, one more time: no kid. No attempted murders. No mind control.
Government conspiracies are always possible, I suppose.
This entry was posted on Sunday, June 20th, 2010 at 8:56 am and is filed under
misc
,
public interface
,
Squidgate
. You can follow any responses to this entry through the
RSS 2.0
feed. Both comments and pings are currently closed.