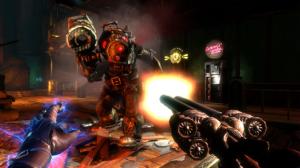 Another clip show, to clear the decks before I dive back into these gratitudinal e-mails (I'm sending thank-yous to everyone who donated to my legal fund. Even spending 60-90 minutes/day at this task, it's gonna take forever to get through them all — but if you chipped in, you'll be hearing from me. It may be in 2013, but you'll be hearing from me).
BoY: I think we've officially run out of Best-of-Year collections for "The Island" to appear in. I've just printed out a contract for Hartwell & Cramer's Best SF #15, which makes a total of five so far. On the one hand I'm glad this story went over so well, but on the other hand it's supposed to be but one part of an epic story cycle.  Now, just thinking about continuing that project makes my balls crawl back up into my abdomen. There's no way the next story can do anything but face-plant in the shadow of its predecessor.
See how I did that? Turned good news into failure? It's kind of a superpower.
OOP: For those of you who've been wondering — and who haven't checked out the thousand-and-one-SF-related sources that have been talking about this lately — no, my books have not all gone suddenly out-of-print as part of a dastardly Homeland Security plot to starve my income stream leading up to trial. Amazon has stopped selling all books from MacMillan (of which Tor is a subsidiary), as part of a war over pricing policy for Kindle editions. The subject has already received saturation airplay from sources far more knowledgeable than me, so I won't go into any details here — except to say that from way down here, it looks like two 800-lb gorillas fighting over who gets to rip us off more.
AvaStarfish: As Michael_Gr and Greg Lemieux have recently pointed out, io9 has just posted John Pavlus's essay on "Embodied Cognition", which leads off using Bruce Jensen's glorious cover art for Starfish; talks about "Avatar", "District 9" and Ender's Game for a couple of screens; then brings it all home with a brief-but-flattering nod to Gerry Fischer, the devolving pedophile fish-boy from my debut novel. I'm glad the little dude finally made the big leagues.
Shock: being both the game, and my reaction. Even those of you who haven't played the brilliantly retro deep-sea underwater video game Bioshock will at least have heard about it: the unparalleled creepy ambience, the philosophical ambition, the metacommentary — and the most brilliant act of narrative judo I've ever seen in an FPS, in which the fundamental constraints of the computer-game format become an integral feature of the story itself.
Well, apparently the sequel is about to hit the shelves, and in a recent interview the  Creative Director of Bioshock 2 spills some of the influences behind this new iteration. Karl Marx. Jim Jones. John Stuart Mill.
Me.
No shit. Jordan Thomas says as much right there in his answer to the second question. And so let me just say, in between the squeeing, uh, 2K Marin? I'm available. And I just wrote this little story called "The Island" that's actually based on an idea for a computer game…
21 Responses to "BoYOOPShock"