The Apex of Tinseltown.
Turns out I have an IMDB page.
I didn't realize that myself until recently. It is very short— as befitting someone with no real presence in the industry—and yet also padded. A guest appearance on a Guelph-based podcast doesn't really strike me as a cinematic credit, for one thing. And while I did get a bit giddy seeing my (slightly misspelled) name listed in the credits of the latest Jurassic World behemoth, "Genetics Consultant" seems a bit grandiose for someone who a) just sat around drinking beer for a couple of hours in a hotel room, bitching about all the stuff that was wrong with Jurassic World, and b) doesn't even know very much about genetics.
Padded along one axis, though, that page is a bit skinny along another; it doesn't mention a couple of other ongoing projects in which I'm more legitimately involved. Not that I blame whoever's keeping tabs on such things, mind you. I haven't mentioned them myself. I keep assuming they're under wraps, until someone else spills the beans.
The first time was a few months back, and— as many of you may know— the place was Joe Rogan's podcast, where Neill Blomkamp spilled the beans about an origin-of-the-Wattsian-vampire project he's working on1. (He's going for a twenty-minutes-in-the-future Sicario vibe. I don't know how far along he is. All I know is that every now and then he drops by my In Box to ask me about cults and taxonomy). And while from the sound of it Rogan's views on certain subjects appear to diverge significantly from mine, I'm not gonna complain about the spike—actually, more of a mesa—in Amazon sales that occurred in the wake of that interview.
It was old news to me. Neill and I had been going back and forth ever since Richard Morgan put him on to me back in 2021. I'd been keeping a lid on it, though. Confidentiality, you understand. NDAs. I was as surprised as anyone when Neill couldn't hold it in any longer.
That was one reveal. The other took place, albeit to a significantly smaller audience, in the south of France (where the BUG and I were hanging out in December, as you may have gathered from my previous post). The event was LUMA Arles's high-end academic SF conference "Realities of SF II": an event focusing on "Afrofuturism, Indigenous futurisms, and science fiction as a mode of resistance."
Clearly, my own Afrofuturist and Indigenous credentials pretty much demanded that I attend.
Of course, nobody invited me on the basis of those (nonexistent) qualifications. Rather, it was all about a dude named Arthur Jafa. He's not a household name in SF circles but you may well know the name anyway. He's worked with Spike Lee and Stanley Kubrick. His cinematography won an award at Sundance; his video essay "The White Album" won him a Best Artist nod over in Venice. He routinely gets profiled in outlets like The New Yorker and the NY Times, his installations run in galleries around the world. (He's also done a video for Kanye—now just Ye, I guess— although for some reason that's never come up during our conversations.) The man is, to put not too fine a point on it, accomplished.
Those were the credentials at play here. AJ was one of the stars at Realities II, and when the organizers asked him who he'd like to riff with onstage, he named me.
Turns out AJ is a huge SF fan. As a child, he imprinted on 2001: A Space Odyssey like a Lorenz duckling (an almost religious experience to which I can truly relate). He grew up devouring Harlan Ellison and Samuel Delany. Even if you didn't know any of that stuff, the fact that he named one of his works "Love Is The Message, The Message Is Death" should tell you something about his literary influences.
This is the context in which, way back in 2020, his people reached out with an eye to collaboration. He'd built this short-form found-video collage that juxtaposed images of lynchings and Mickey Mouse and police brutality and Alien's xenomorph and Nemo the clownfish—an eyeball-punching little number called "Apex"—and was interested in turning it into a full-length science fiction feature set during the collapse of civilization. Thematically it was intended as a reflection upon the Black Experience in America (which is, after all, the focus of the man's career).
He wanted me to collaborate on the screenplay. Because once again, when it comes to insights into the American Black Experience, no one brings more to the table than this privileged old white dude right here.
("Um, you do know that I'm not black, right?" I hazarded during our first Jitsi call. "I'm basically the Pillsbury Dough-Boy". Didn't matter to him. What he liked about my stuff, he said, was my ability to present concepts of the other. In particular he thought my vampires were cool.)
So we did the paperwork. We signed the contracts. And when I found myself sharing the stage with him in Arles I didn't quite know what I'd have to say. AJ said he wanted to leave things "extemporaneous", and the one time we talked about it beforehand he was stuck in LA traffic; the call lasted just long enough for him to tell me it was my job to come up with a title. He didn't really care what it was. I ended up settling on "The Case for Dystopia: Evolution, Neurology, and Narrative in a World Gone to Shit", which was at least a topic I figured I could be "extemporaneous" about. The only thing I knew for sure was that we weren't gonna be talking about Apex, on account of the usual confidentiality thing.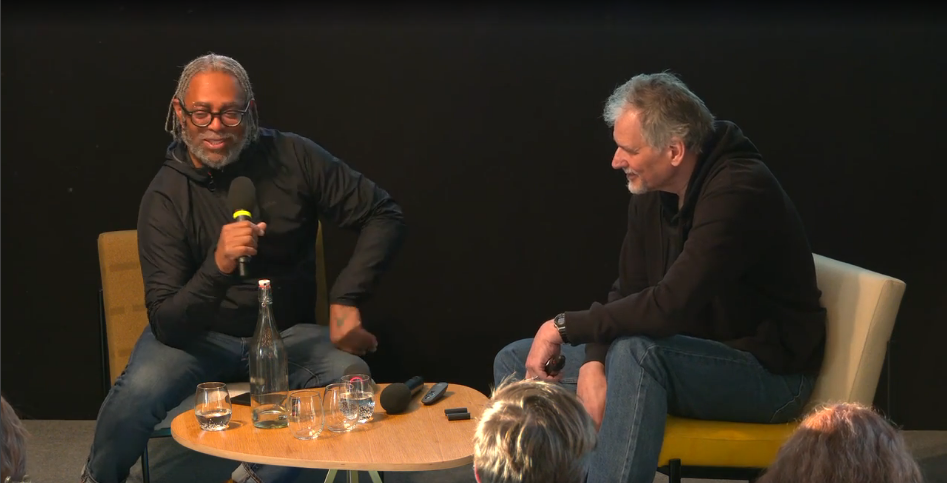 AJ started off: "We're going to work on doing a feature film version of my video Apex…"
Check it out. The whole hour's on video here. The dude spilled the beans before the first minute was up. On the plus side, it did give me something to talk about: I got to fill a few minutes complaining about how I didn't think we'd be talking about Apex.
Apparently the hour went pretty well for all my butt-clenching terror. I heard good things, at least, from several sources who would have had no reason to lie. The BUG described it as "jazz", which might be good (in the sense of Art emerging from free-form improvisation) or bad (in the sense that neither the BUG nor I are especially fond of jazz). At least I came out of it feeling that I hadn't embarrassed myself, or I did until I'd had a chance to look back at the recording and cringe at my inability to remember words like "de-extinction" and "apocryphal".
It's worth noting that our conversation was but one slot in a conference spanning a wide range of subjects and perspectives. Neuroscientist Adam Horowitz—out of Harvard and MIT, no less—gave a free-form talk on sleep and dream analysis; the bit about Coors using dream-seeding tech to boost sales during the Super Bowl was, by itself, worth the price of admission. (The dude is basically a character out of Buckaroo Banzai; a few years back he was involved in an interactive art project which bypassed the use of so-called art to implant aesthetic and emotional states directly into the brain, using everything from smile-enforcement appliances to bone conduction. Even as I type this he's off communing with albino black bears off the coast of British Columbia. You can be damn sure I'll be picking his mind for my own stuff, going forward.) Trans poet and SF writer Sabrina Calvo delivered what I think was a 37-minute stream of consciousness about her creative process (it was tough to know for sure; she spoke in French and I get the sense the translator was having a rough time keeping up). Nuclear engineer Nitendra Singh gave a layperson-friendly introduction to the ITER tokamak fusion project, stapled a bit gratuitously to the portrayal of fusion tech in contemporary cinematic SF. And that's not even mentioning the stuff on, you know, Indigenous- and Afro-futurism that comprised the bulk of the weekend. Or the fact that the whole thing was held in this very cool piece of crystalline architecture designed by Frank Gehry, which contained an awesome habitrail-tube slide a few stories high which I really wanted to try out but it was always being hogged by a bunch of idiot eight-year-olds.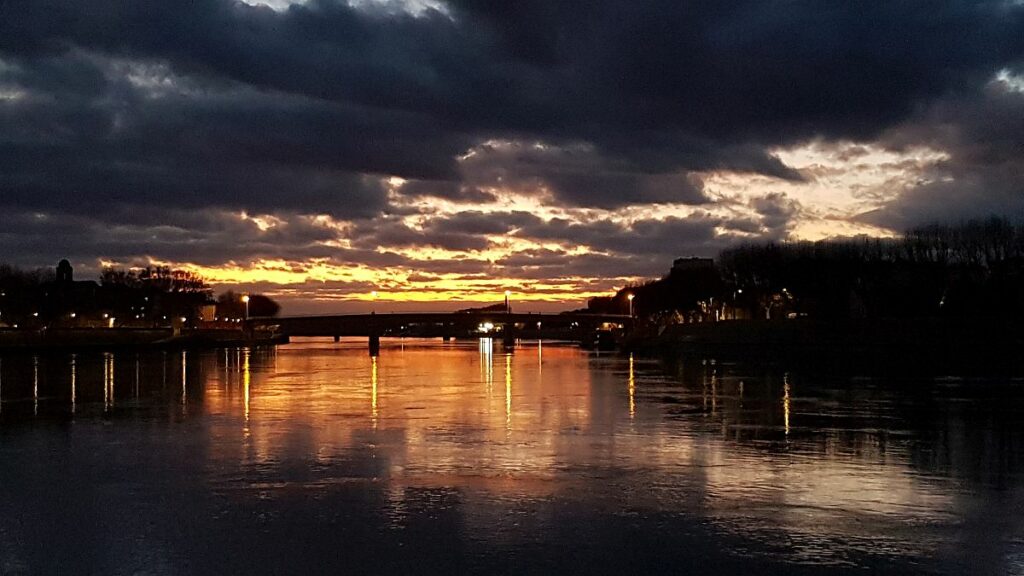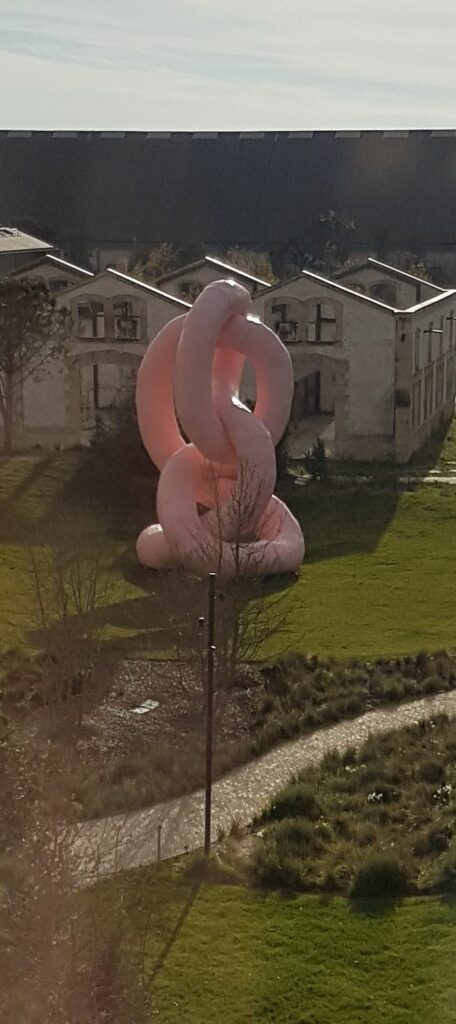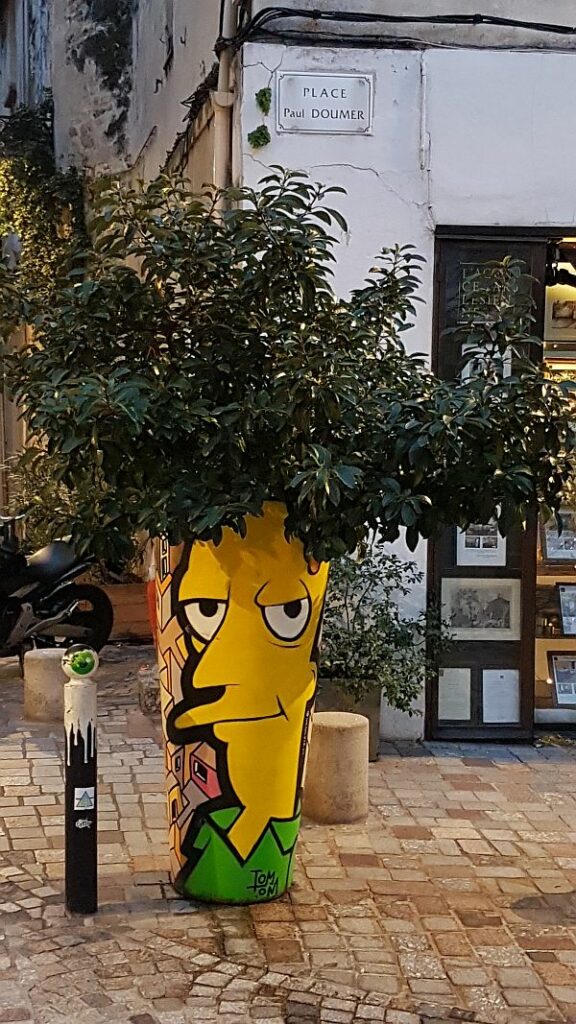 For the rest of you, today's take-home is simple: Neill Blomkamp vampires. Black Experience in America, filtered through the whitest lens you can imagine.
The next few months might be a complete fiasco. But I'm pretty sure they won't be boring.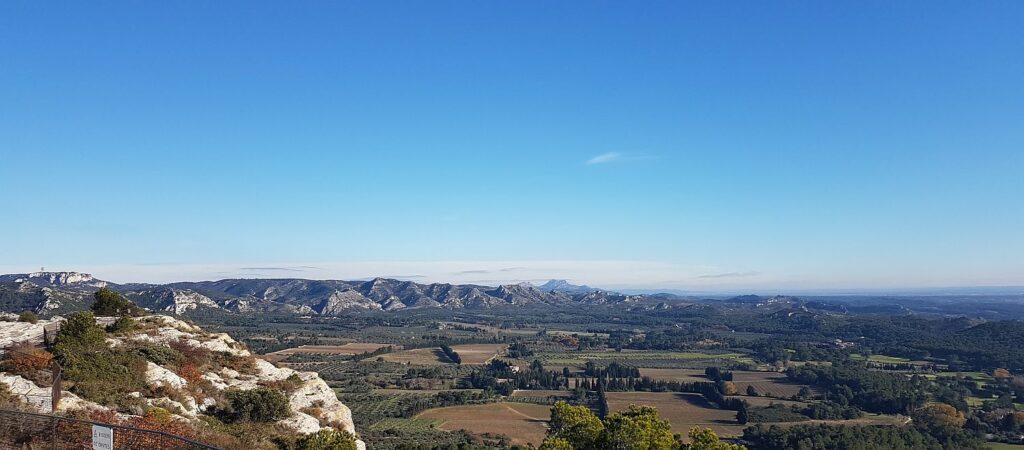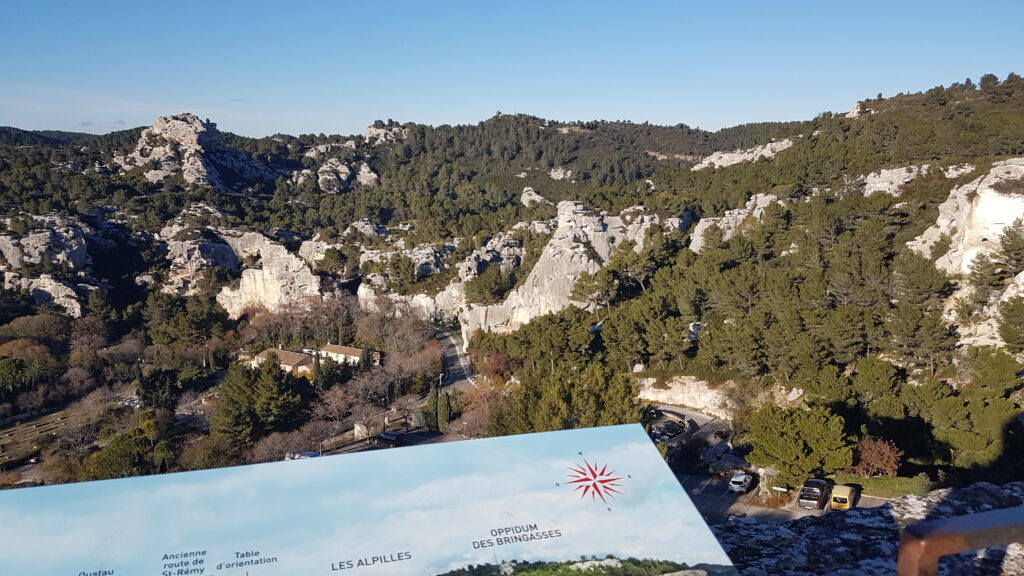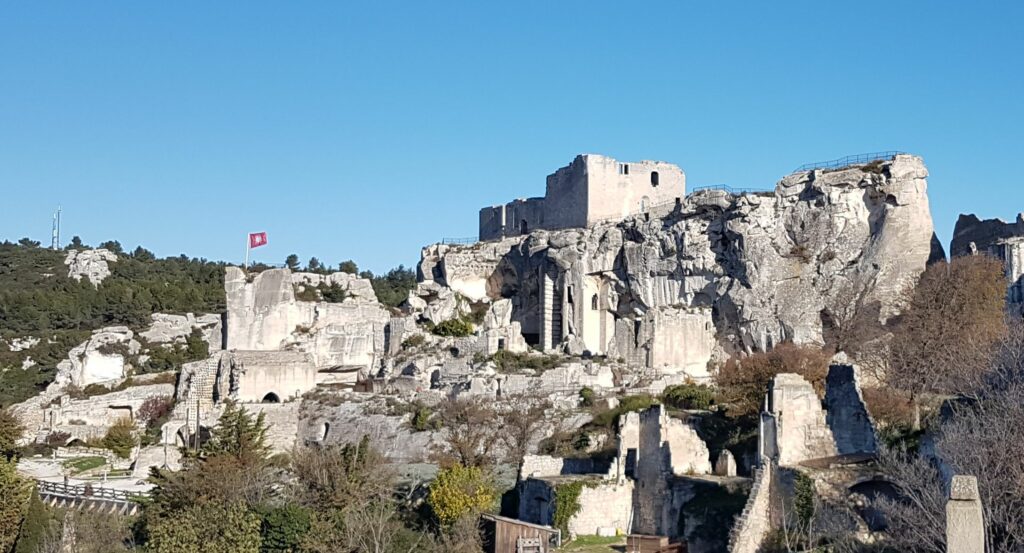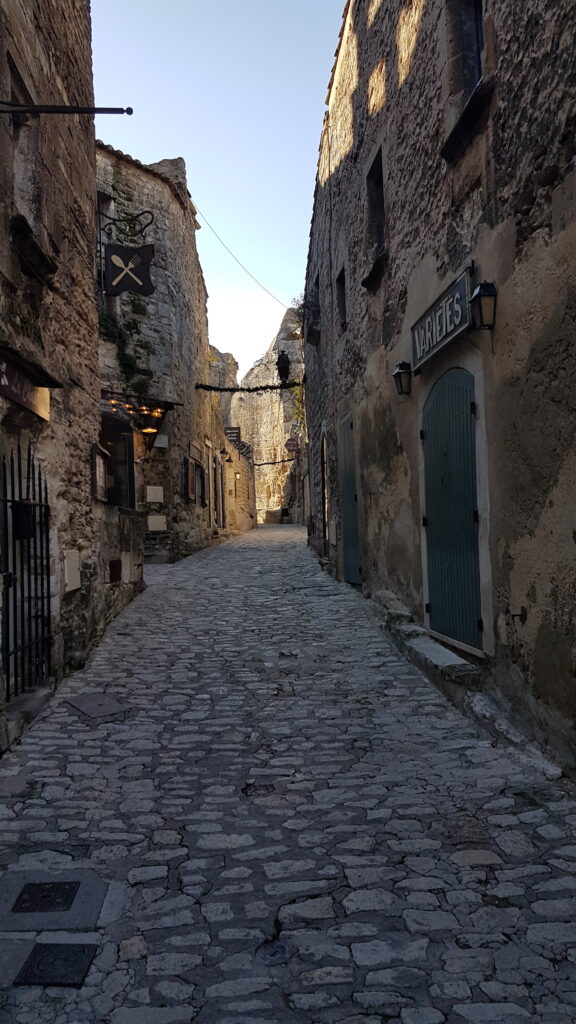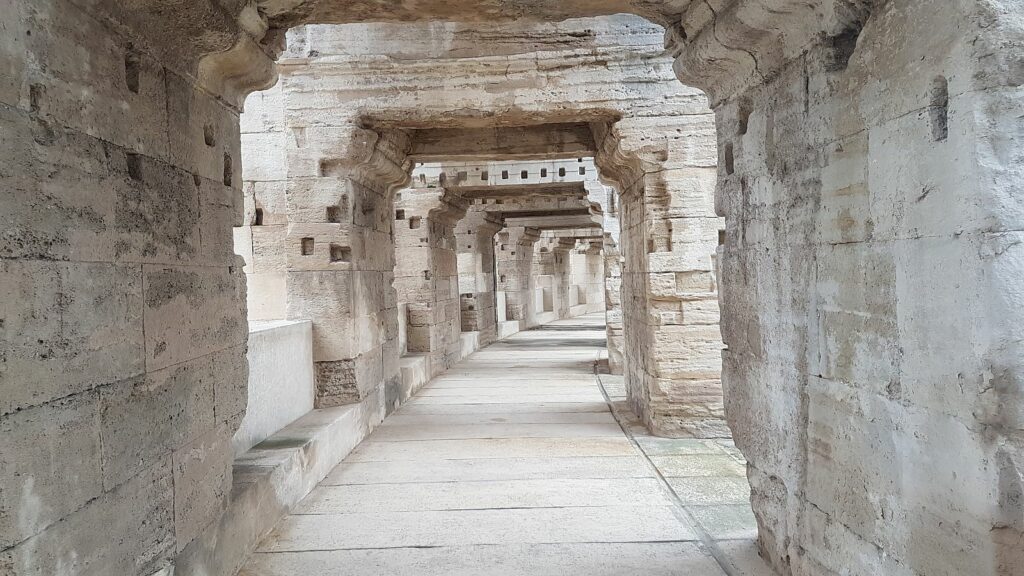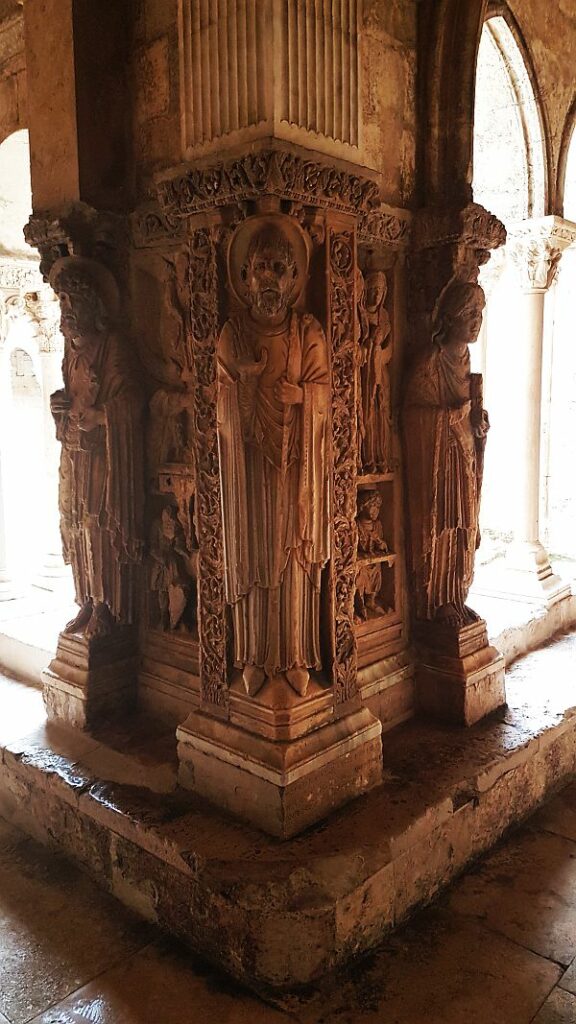 1 It took some luck and some dancing to carve those rights away from the extant option for Blindsight, lemme tell you. But that's another story. ↑