COP/out
"Governments should be afraid of their people"
—Alan Moore
It was our "last chance to act", according to Sheldon Whitehouse of the Democratic Party. The "last best hope for the world", according to John Kerry. Boris Johnson invoked James Bond doomsday machines, declared it "one minute to midnight", and warned that "If we don't act now it will be too late." "Make or break", said Grenada's minister for Climate and Environment.
Naturally, it broke.
Prior to Glasgow, the UN set three major criteria for the success of COP26:
obtain commitments to cut CO2 emissions in half by 2030;
Commit $100 billion annually in financial aid from rich nations to poor ones (a pledge already made back in 2015 at the Paris meeting but never honored because, you know, who gives a shit); and
Ensure that half of that money goes to helping the developing world adapt to climate change.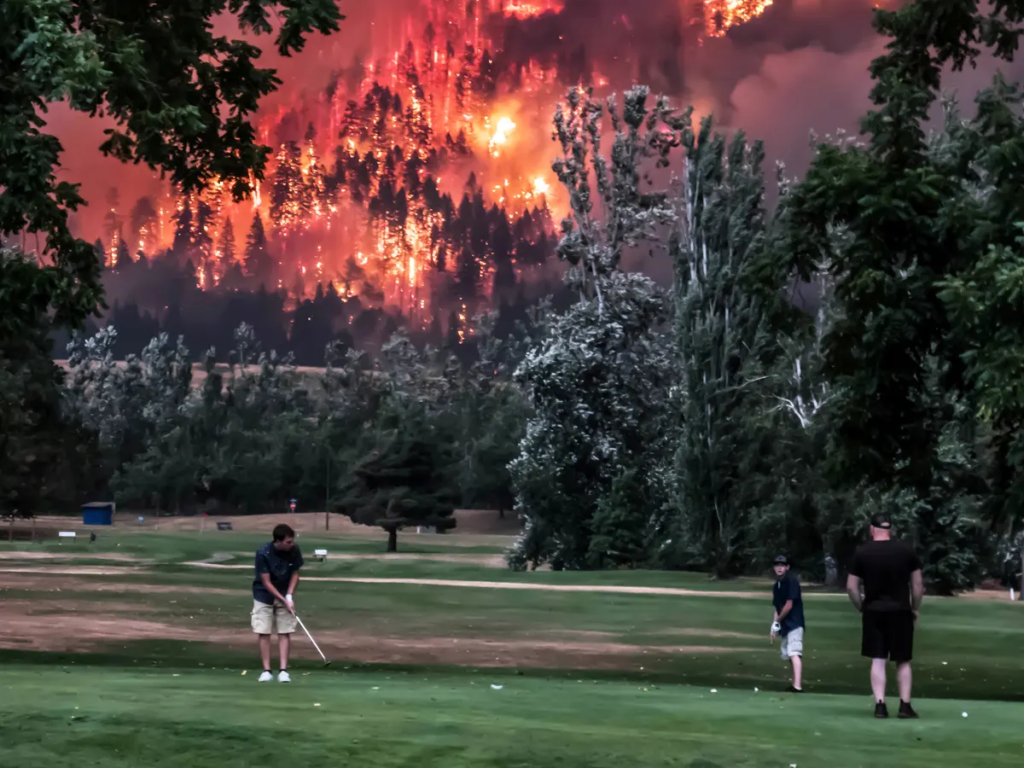 By the time festivities concluded over the weekend, not a single one of these objectives had been met. Not a single fucking one. By the UN's own criteria, COP26—our "last chance to act"—was a failure.
Not that you'll catch any of the suits behind the mics admitting as much. What you'll hear is endless defensive wankery about "progress". What a miraculous breakthrough, that for the first time a COP document actually mentions fossil fuels! (Even though it doesn't call for phasing them out. Hell, it doesn't even call for an end to subsidies.) Isn't it wonderful, how all these countries have pledged to end net deforestation by 2030! (A nonbinding pledge, mind you, not unlike another made back in 2014 which somehow didn't stop deforestation from increasing by another 40%. Really, the fact that Jair Bolsonaro felt comfortable signing the damn thing tells you all you need to know.) Isn't it great that we're going to be kicking the can down the road in one-year increments now, instead of the five years we were doing before? And Kudos to this side deal that the US and China have cut to, well, do something. About emissions. Sometime.
Even Elizabeth May—of Canada's Green Party—put on her Pollyanna hat and danced a desperate little jig, reminiscing about how unthinkable it would have been, even ten ago, to see India make any commitment at all to fighting climate change—as if that somehow excuses India's role in deleting the "phase out fossil fuels" provision. As if the the geosphere might now prick up its rocky little ears and and say Well, I was going to plunge the planet into a post-apocalyptic hellscape, but now that India admits there's a problem I guess I'll just change the heat capacity of the atmosphere and give everyone a few more decades. As though the bar we had to clear was what some short-sighted political sleazebag in India was willing to do ten years ago, and not what the laws of physics are doing to us right now.
Not that May doesn't have a lot of company, here in the aftermath. John Kerry—he of the "last best hope for the world"—is singing a different tune tune now that said hope is gone. "It's a good deal for the world," he says now. "Can't let the perfect be the enemy of the good." But that's not what's happening, of course. We're not letting the perfect be the enemy of the good; we're letting scientific necessity be the enemy of the politically palatable.
So nobody's talking about "success" any more. How can they, when we're still on track for 2.4°C even if every country at COP26 honors all its shiny new commitments? Progress is the new buzzword. The COPpers have promised to nudge the Titanic a few more degrees to the left; keep it up and we'll have changed course enough to avoid the iceberg entirely in just another hour or two.
Too bad we're going to hit the fucking thing in thirty seconds.
So what now? Our "last chance" has come and gone. Is there anything at all we can do now, except wring our hands and clutch our pearls and continue to pump out first-world babies with megalodon-sized carbon bootie-prints?
George Monbiot gives it the ol' college try over at The Guardian, cites a couple of papers about social tipping points and the power of the grass roots. Sharpe and Lenton talk hopefully about domino effects and the way incremental advances in technology can cascade into massive changes on national scales (the explosive growth of the electric car market in Norway is their go-to example). Centola et al describe an interesting social experiment showing that views held by as little as 21% of a population can ultimately tip over and become mainstream. But Sharpe and Lenton have to admit that their cascade effects frequently rely on policy changes made by the same governments who just screwed the pooch at COP26; nor do they address the countervailing impact of government policies designed to thwart constructive phase shifts (for example, the way Texas penalized people who installed solar panels by charging them for "infrastructure costs" to support the fossil grid they were opting out of). And Centola et al's study is interesting as far as it goes, but the opinions it flips are innocuous things like "what would you call this picture". It doesn't explore the flexibility of opinions rooted in fear or brainstem prejudice, nor does it consider scenarios where powerful top-down rulers actively promote certain narratives and suppress others.
Monbiot makes a valiant effort, but he doesn't convince me.
Anyone familiar with my own recent work might anticipate my own blue-sky solution: rewire Human Nature. Save Humanity by turning it into something else; hell, think of how much less destructive we'd be as a species if we just figured out how to short-circuit hyperbolic discounting. But that's scifi speculation, that's a solution to implement—at best— sometime in the future, if the tech ever catches up to my fever dreams. It doesn't help us now.
If you're looking for something that might help us out of the current crisis, maybe all you need to do is look at how the various delegates reacted to the failure of COP26.
Boris Johnson, who was all one-minute-to-midnight at the start of proceedings, called it "a historic success" afterward. John "last best hope" Kerry opined ""It's got a few problems, but it's all in all a very good deal." For all their previous dire rhetoric, they act as if they're pretty much okay with the outcome.
You know who isn't okay? Aminath Shaunam, from the Maldives: "This deal does not bring hope to our hearts. It will be too late for the Maldives". The prime minister of Barbados: "Two degrees is a death sentence." The foreign minister of Tuvalu, which could be underwater by century's end; he filmed a speech standing knee-deep in the ocean to make a point.
Those who feel personally threatened by this crisis want desperately to take all necessary measures. The John Kerrys and Boris Johnsons of the world? They're rich. They're first-world. They're insulated: they'll probably make out okay even under the worst-case scenario. So why should they care? Oh, they'll walk the walk if they have to—but when the chips are down they'll choose politics over science any day.
Not that these folks are necessarily any more evil than the rest of us. Short-sighted greed comes as standard equipment on this model, it's what we are as a species. COP26 failed because the world's most powerful leaders just don't feel personally threatened by the crisis.
If only we could threaten them.
If only we could translate the abstract threat of climate change to other people into an immediate threat against things they actually care about on a gut level. Make the hypothetical real, make it unsafe for them to step outside. Target their families. Hold their kin hostage: get us down to 1.5 or your sister comes back in pieces. Let them feel the same desperation as all those people in all those faraway lands they've never had to care about.
Mostly revenge fantasy, of course. How would you even do that, when the people you need to threaten have all the power, command the armies and the cops, have a legal monopoly on violence and terrorism? (In fact, I don't think they even call it "terrorism" when a G8 country does it.) It's not like any of us are gonna get close enough to throw a rock through Trudeau's window.
So mostly fantasy—but not all. Because, logistic difficulties aside, I honestly wonder if anything else could work at this point. Even when you sweep away the denialism, facts and science don't seem to be enough for most people. Even those who accept the reality of climate change—even those who profess to be "gravely concerned"—aren't willing, for the most part, to do anything significant to fight it. The wildfires, the floods, the pandemics spreading across a warming world; none of it seems to matter to us personally until it threatens us personally. (I do take some hope from the fact that kids these days seem somewhat more worried about the future than their parents; the present they're growing up in is pretty dire, after all, and the trajectory is not good. But I am profoundly skeptical that we can afford to wait for a new enlightened generation to grow up and fix the problem for us. We're already out of time.)
We have to be afraid. Somehow, we have to make them afraid.
Of course, we're going to be rioting in the streets soon enough anyway. When the grid goes down and stays that way, when the coastal cities are flooded and the flyover towns all Lyttonised, when we've exhausted the world's arable land (about thirty years from now, last I heard) and civilization itself begins to collapse (twenty); we'll be out there with our Molotov cocktails and our boards-with-the-nails-through-'em. It's how societies collapse.
Maybe the best we can do is avoid the rush and do it now, when it might still do some good.
This entry was posted on Monday, November 15th, 2021 at 1:13 pm and is filed under
In praise of biocide
,
rant
,
scilitics
. You can follow any responses to this entry through the
RSS 2.0
feed. Both comments and pings are currently closed.