The Sulfide Solution. (Also, Who Sent Me All These Wombats?)
Before we get started: does anyone know anything about these?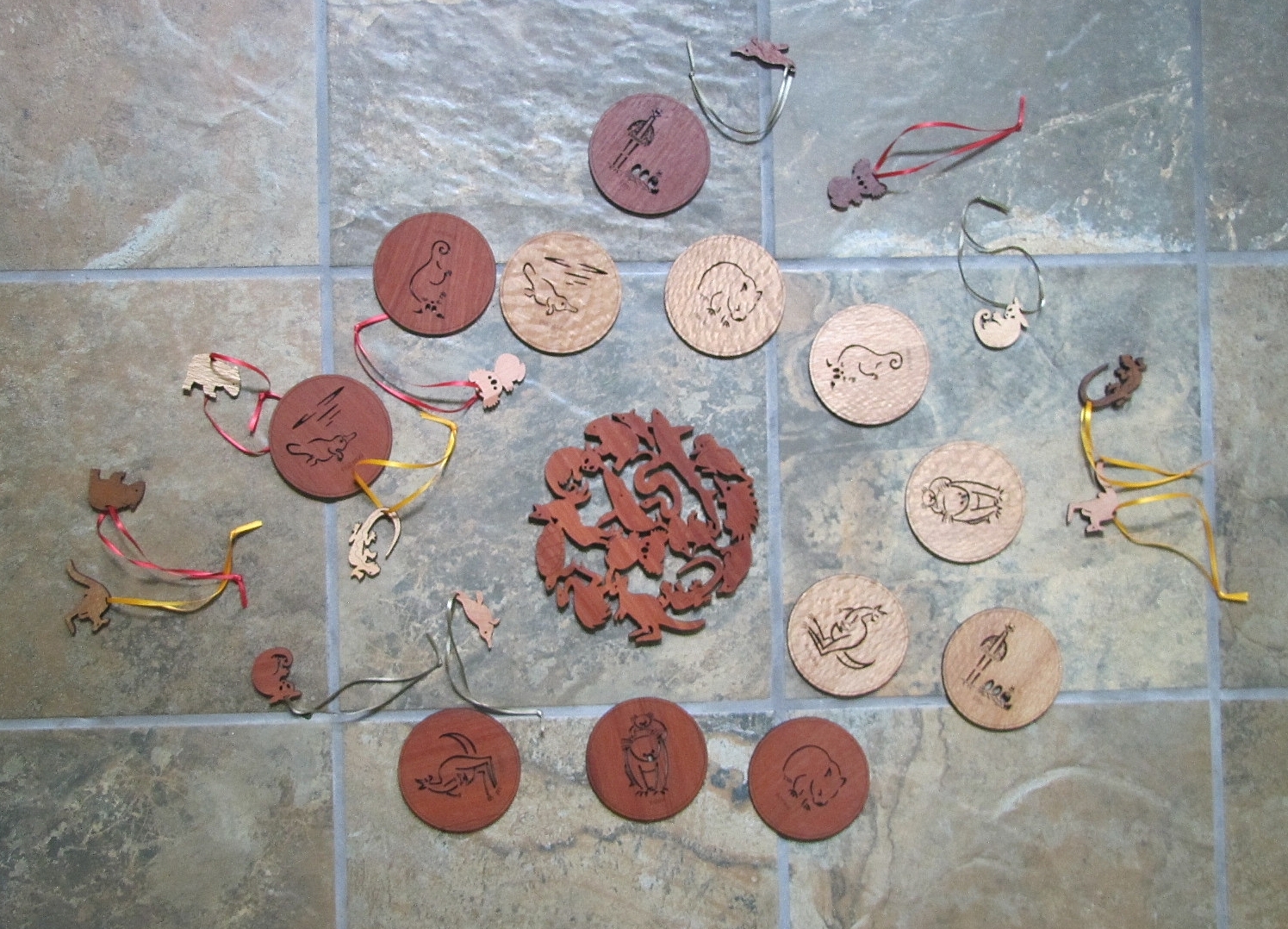 They appeared on my doorstep a few days ago, from Australia. No card, no clue. They're pretty awesome, but they're also a bit suspicious: I keep remembering that giant wooden rabbit rolling up to the door of the Frawnsh Castle in Holy Grail. Who knows what pathogens or circuitry could be lurking behind these endearing wooden beasties?
Anyone?
*
A paper came out in Aging last month, offered a bit of hope to those of us who don't want to, you know, die. Eva Latorre et al have managed to "reverse aging" in human skin cells. I put that in quotes because it may not quite be true, despite the fact that one of the actual researchers used those words in a commentary on the subject; the actual paper states that the treatment
"has a senostatic, rather than a senolytic or a proliferation-inducing function in the majority of senescent cells in the culture."
In other words, it doesn't reboot old cells into full-on mitosis mode; just makes them more metabolically youthful (and the paper leaves open the possibility that maybe they would have started proliferating again but for the "higher mutational load" of older cells). So at the very least, we've got senescent cells acting young. They regain functions lost to age and entropy: notably, alternative splicing— that trick whereby a single gene gets repurposed in different sequences for the synthesis of multiple proteins— reattains its youthful vigor. If the process ports to other cell types, Latorre et al cautiously speculate that their technique
"may have therapeutic potential in the future for extension of health span and treatment of age-related diseases… treatment may be able to retard, as well as partially reverse senescence."
We're talking life extension here, folks. We're talking another hopeful step on the road to immortality. And they did it all with hydrogen sulfide.
That surprised me. I'd always assumed H2S was a bad thing for us eukaryotes: poisonous, corrosive, and flammable, a byproduct of anaerobic metabolism that smells like farts[1]. But it turns out it exists in our own bodies, turns out we actually produce the stuff ourselves. It's beneficial in small quantities; they call it a "gasotransmitter" (along with, believe it or not, carbon monoxide). Apparently H2S helps protect stressed cells from damage. It even has anticancer properties.
Naturally, the paper's got a fair bit of attention in the popular science press. There's one thing that none of those articles have mentioned, though. This is not the first time hydrogen sulfide has proven useful in a medical— even in a life-extension— context. Way back in 2005, Blackstone et al exposed mice to 80ppm H2S and reduced their metabolic rate by 90%, with no ill effects. So now we have a simple compound, endogenously produced, which is instrumental both in extending life and in suspending animation.
Or, if you want to be lurid about it, in conferring "immortality" and inducing an undead state.
Back when I was writing Blindsight I didn't put a lot of thought into the mechanism of vampire hibernation. There wasn't any real need; everything from chipmunks to lungfish go dormant here in real life, so it's not like I had to design a novel mechanism from the ground up. Just throw in a couple of offhand references to real-world hibernation peptides and leave it at that.
But this dumb, simple molecule— one ess, two aitches— is looking so damn useful all of a sudden. We already have the pathways, the mechanisms are established— and there are implications to be considered. If vampires have ramped up their H2S pathways, it follows that they'll have an abnormally high tolerance to sulfide toxicity. Maybe this even implies tolerance to CO and a bunch of other toxic gases. Vampires could be immune to chemical weapons.
This dumb little molecule is starting to inform elements of actual plot.
And I do have another book to write in this series…
---
[1] Technically, farts smell like H2S, but you know what I mean.
This entry was posted on Thursday, August 16th, 2018 at 9:55 am and is filed under
biology
,
blindsight
,
Omniscience
. You can follow any responses to this entry through the
RSS 2.0
feed. Both comments and pings are currently closed.