Proof of Principle
Dateline Munich. Scribbled in a near-coma while sitting in a chair which has been designed by aliens who obviously never looked at a human body.
Which is to say, at an airport…
Something slipped under my radar last week. I was nose-deep in "Freeze-Frame Revolution" and the upcoming Ratio talk, and when I looked up to find my way to the airport, "Fish To Mars" had hatched.
It's still larval, mind you. Eighty percent yolk sac and 10% big round eyes. But there it was, wriggling in the current for an hour on the evening of May 31: a live trailer-for/excerpt-from next year's (hopefully) full-blown production "Fish To Mars" belted out— appropriately enough— amongst the seals and lumpfish of the Bergen Aquarium.
I'm writing the story. It involves terrorist vegan gengineering and academic hierarchies and marbled lungfish and autocannibalism.  Also terraforming and First Contact with aliens who showed up on Earth long before Kubrick's transcendent monolith-makers, and who— being not very bright— bet on an utterly wrong horse. There's a lot of story, a lot of backstory, and yet the story almost seems to be the least of it. It's an actual opera, you see; a fusion of classic high-pitched arias and growling distorted black-metal grunge. There's music, and a libretto. There are singers and sets and costumes— relatively primitive at this stage, the event was basically a proof-of-principle exercise after all— and scientific fact-checking courtesy of  a number of real authorities, not the least being the co-discoverer of Dark Energy. We're after verisimilitude, here. This aims to be the most scientifically-rigorous opera about alien lungfish on Mars ever written.
It is a high bar to clear.
The production is so multifaceted that the story itself is really more seed than structure; the actual production was built by people from a half-dozen institutions and I-don't-know how many independent agents and artists.  It was an orgy of musical collaboration between Oded Ben-Horin (on the classical side) and Arild Brakstad (on the black-metal side), all of us herded by the award-winning jet-setting Karin Pittman of the University of Bergen (and who honestly seems way too connected for your average marine biologist— I'm starting to think that's a cover identity or something).
Really, it shouldn't have worked. But I've heard some tunes, and I've seen the pics, and…well, yes. It really seems to have turned out nicely. Wish I could've been there.
All the following photos are by Jarle Hovda Moe.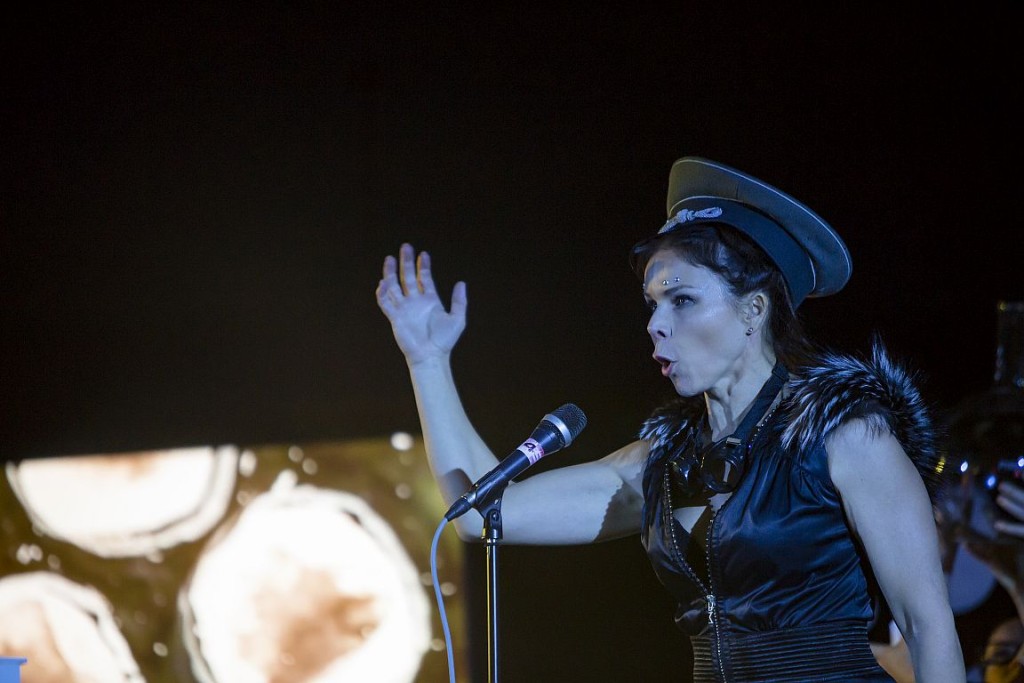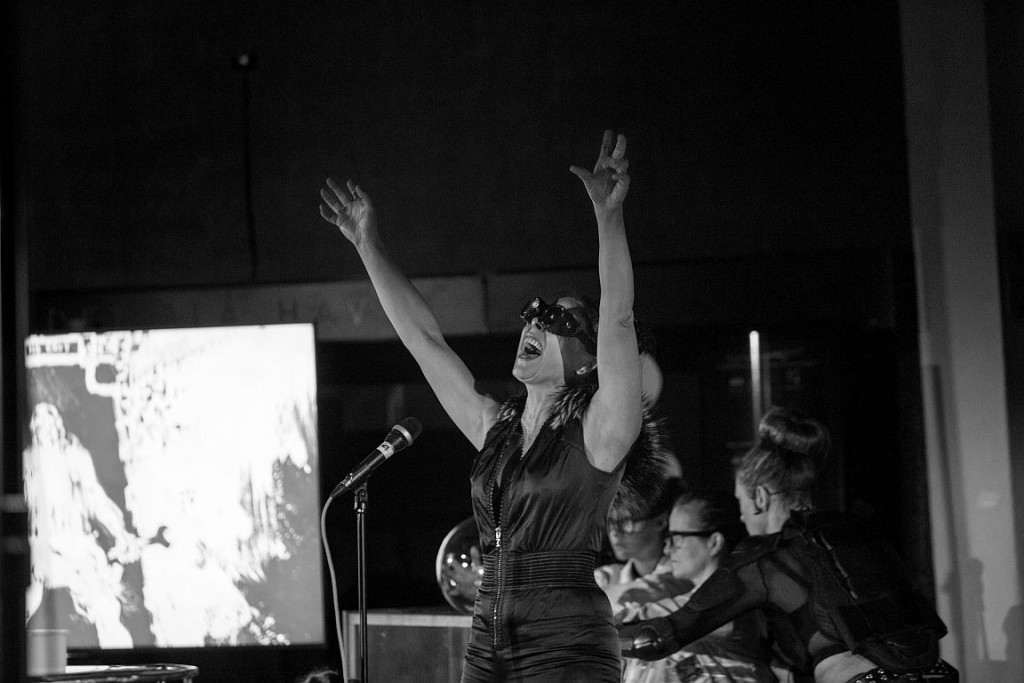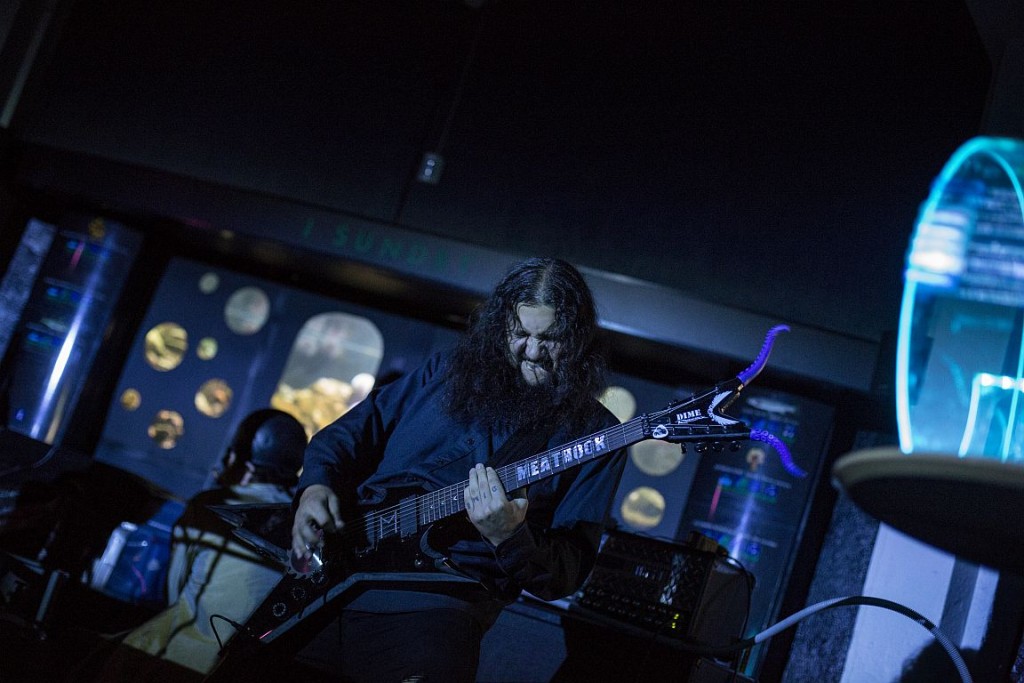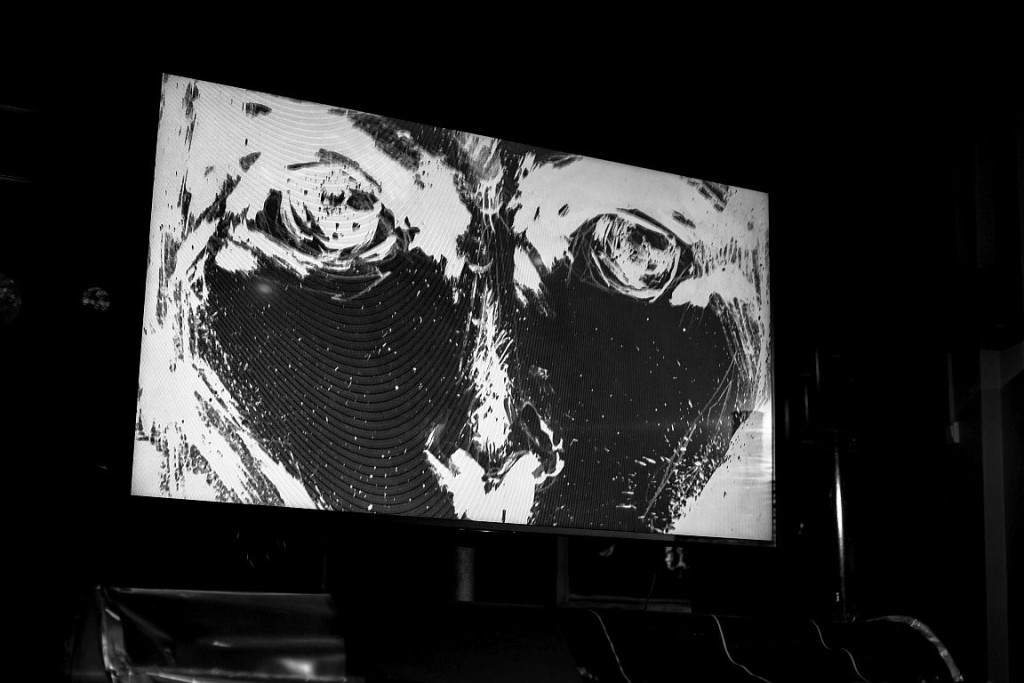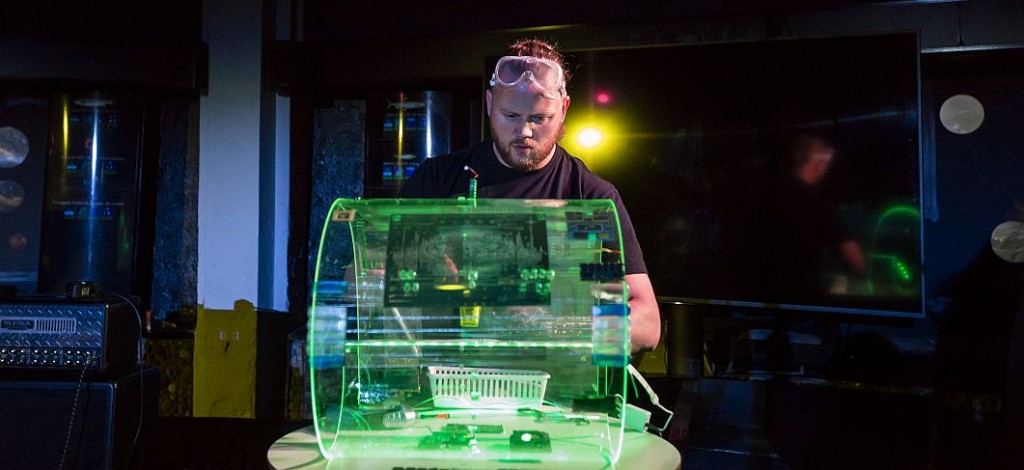 This entry was posted on Wednesday, June 7th, 2017 at 3:00 am and is filed under
ink on art
,
On the Road
,
writing news
. You can follow any responses to this entry through the
RSS 2.0
feed. Both comments and pings are currently closed.