Christmas Cards.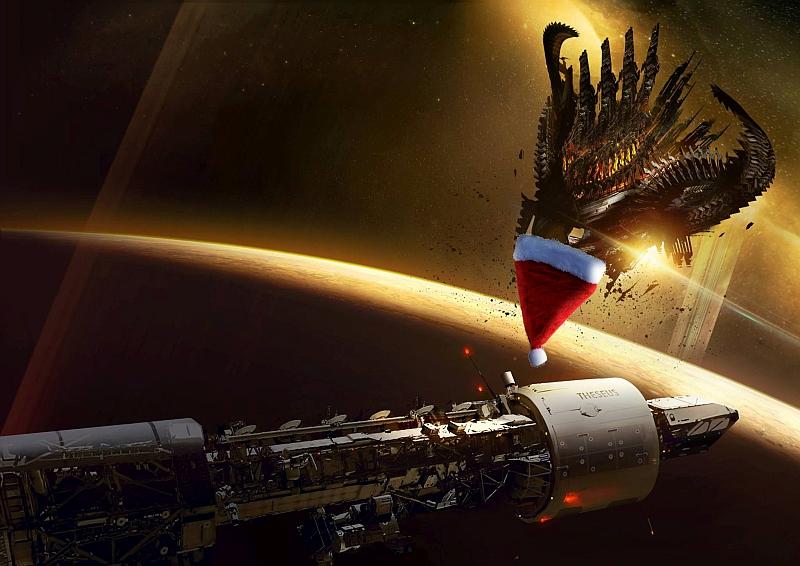 So before I disappear for the holidays (or more accurately, before the holidays give me an excuse to feel less guilty about my continued dereliction of the 'crawl), I thought I'd leave you with an assortment of visual stocking stuffers that have been piling up over the past few months. Behold, and click to embiggen:
And finally, the awesome visual pun of Beyond the Rift (or whatever that translates into in Bulgarian, which is the language of this particular edition), in which cover artist Zhivko Petrov shows us both a literal rift and an evocation of "The Thing(s)" therein that would take us beyond it. Very nice job, Zhiv.
As usual, these have all been archived in the appropriate galleries for posterity. Enjoy at your leisure.
That does it for me.  In the spirit of the season I might get around to a quick blog post on this new fad that has fetishists the world over inserting slimy alien eggs up their vaginas and/or asses using a specially-designed strap-on.
But if not, see you in the new year.
This entry was posted on Wednesday, December 23rd, 2015 at 2:38 pm and is filed under
art on ink
,
blindsight
,
Dumbspeech
,
rifters
. You can follow any responses to this entry through the
RSS 2.0
feed. Both comments and pings are currently closed.