Somebody Get This Guy a Budget
We open on two civilians waiting to board a train. To their left stands a SWAT cop in riot gear; to their right, a battered drone right out of Blade Runner hovers menacingly at heart level. Glances are exchanged, though no words are spoken: If you have nothing to hide, you have nothing to fear. Slowly— making no sudden moves— the civilians climb aboard.
Welcome to the Special Economic Zone. You'll like the shops, if you like to sweat.
*
When Jim Munroe was first starting out, he broke up with Rupert Murdoch. He turned his back on conventional publishing after a successful debut with Harper-Collins, choosing instead to go indie. Of course, they didn't call it "going indie" back in the final year of the twentieth century. They barely even called it "self-publishing". What they really called it was career suicide.
But damned if he didn't make a go of it, years before Howey and Weir and all those other late-comers jumped on the bandwagon. Novels were only the start; Munroe branched out into games, graphic novels, lo-fi movies. His first web serial, Infest Wisely, had a budget of about twenty bucks and looked it. Its most expensive prop was a mock-up of an ATM (or possibly, an actual ATM boosted from the local 7-11 à la first-season Breaking Bad. Jim's resourceful that way.)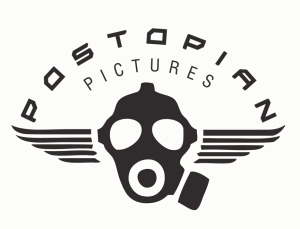 His second outing was a mockumentary purporting to be a Chinese human-interest piece set in 2045, tut-tutting about the poor white underclass that had emerged following America's bankruptcy (and subsequent repossession of the Cloud) way back in 2016. Android babies and human spam figured on-stage; the giant mutant spiders, in deference to budget reality, stayed out of frame. Ghosts With Shit Jobs weighed in at a still-meager budget of $4K and 7,000 hours of volunteer effort— constraints which didn't stop it from showing at festivals from London to Beijing, and two dozen cities in between. It got a shitload of rave reviews and took home the Best Feature award at Sci-Fi-London in 2012. Ghosts looked significantly better than Infest— largely because Toronto's Dundas Square makes a pretty shiny SFnal backdrop for free— but the shoestring, while thicker, remained.
Third time out, though, Jim graduated from shoestrings to bootstraps. He got 150K from the Independent Production Fund, so he could pay his crew. He raised another 25 grand on Kickstarter to cover post-production. The result is an eight-episode web-series (or, if you prefer, a 70-minute movie) called Haphead (here's the trailer, here's the fb page)— still made for an infinitesimal fraction of your typical movie, but still forty times richer than last time.
It shows. It premiered in Toronto just last Thursday and it's already picked up its first nomination (Best Score, out at Vancouver Webfest). I rather expect more will be coming.
Haphead is a story of the near future, set in Hamilton's "Special Economic Zone"— basically an industrial ghetto, liberated from such anticompetitive woes as the minimum wage, or safety standards. Our guide is an assembly-line grunt named Maxine, who makes a marginal living slapping together brain-game interfaces for overseas markets. The device clings to the base of your skull like a leech, bypasses your sense organs in favor of writing input directly onto the sensory cortex (I'm guessing some kind of TMS or targeted ultrasound, although we're never told). Maxine isn't allowed to use them herself; the tech hasn't been approved for domestic distribution. But she steals one anyway, uses it as a passport into a virtual game world that— well, imagine Skyrim inhabited entirely by bipedal sapient kick-boxing ninja bunnies.
No, really.
Max spends a lot of time there.
The thing is, this interface is immersive. It doesn't just fill the senses, it works out the body. Spend enough time fighting killer rabbits in fantasy-land and you develop moves— not to mention improved stamina and muscle tone — back here in meatspace. Which comes in handy when someone close to Maxine dies suddenly under mysterious circumstances…
Haphead is way better than it has any right to be. Little gems of technosocial extrapolation glitter throughout Munroe's screenplay: upscale malls with perky automated security systems, apologetically refusing entry to consumers with "mixed-income backgrounds"; insurance companies with their own paramilitary SWAT teams to go after false claimants. The plot itself— at first glance a straightforward lefty bit of capitalist-bashing— takes turns you might not expect. People are not always who they seem to be; the victims aren't always who you might think (or if they are, they might be a bit less deserving of sympathy than they first seem). Star Elysia White is a real find; whether Max is mourning or raging, pondering some mystery or cracking wise, her performance is spot-on throughout.
It's not a perfect film. The extrapolation's a bit sloppy in places, the narrative occasionally inconsistent. I love, for example, the face-recognition specs that flash your net financial worth to any mall cop who crosses your path— but I'm skeptical that a social infrastructure with that level of casual surveillance would also let you extract two million dollars from a corner ATM by dragging an unconscious account-holder up to the keyboard and smushing their fingerprint onto the ID pad. And after seeing a security drone break up an after-hours Fight Club on the factory floor mere moments after it starts, I gotta wonder why none of those bots show up when Max gets into an extended knock-down-drag-out with an actual supervisor in the same building.
It's important to note, though, that when I find something wanting in this series— something that can't be obviously forgiven as a budgetary artefact— the fault I'm finding is that Haphead occasionally descends to the quality of Hollywood productions with Hollywood budgets. If the dialog is clunky now and then— as when a couple of generic bad guys loom and spout threatening clichés in the first few minutes, before fading away to make room for the main story— it's still no worse than much of the dialog I've endured while catching up on "Person of Interest". If some of the secondary characters don't always hit their marks acting-wise, they still look pretty good next to some of the performances in a cult favorite like, say, Babylon 5. The only reason I grumble about them at all is because I hold Postopia Productions to a higher standard, teensy budget notwithstanding.
And in fact, most of the nits I'd pick pretty much do come down to budget. It's impressive enough that Munroe's modest funds were sufficient to render a high-altitude zoom from jet stream to worktable in a single continuous shot, or anchor a futuristic CGI shopping mall onto a real-world industrial park; I shouldn't complain just because there weren't enough customers in the parking lot. Ninja Bunny World looks curiously retro for a 2025 game environment, and a plot-critical piece of biotech seems a bit too advanced for the world we see on screen— but this is the price you pay for rendering macro concepts with modest funding. For me, the choice between rich-but-dumb vs. smart-but-poor is a no-brainer (granted, the existence of Michael Bay makes it pretty obvious that mine is a minority view). Still. Wouldn't it be great to have that third option? Wouldn't it be awesome to live in a world where smart-and-rich came along more often than a solar eclipse?
Wouldn't it be great if this guy got some serious money behind him?
Munroe continues to do wonders with the means at his disposal. Every time he's up to bat, he hits the ball further. I don't know what his next project is going to be (beyond, hopefully, another season of Haphead). I don't know what kind of budget he'll manage to put together. But the trend is unambiguous. One of these days— sooner rather than later, I'm thinking— Jim Munroe is going to hit it right out of the goddamn park.
Just like that battered menacing drone at the train station, I'm going to be watching him every step of the way.
This entry was posted on Saturday, January 24th, 2015 at 11:56 am and is filed under
ink on art
. You can follow any responses to this entry through the
RSS 2.0
feed. Both comments and pings are currently closed.