A Suicide Bomber's Guide to Online Privacy
You know this place.  It's cozy, it's out of the way. It's one of the Internet's innumerable back alleys, known to but a few except for those brief spikes when I get arrested or nearly die of some exotic disease. So when I go off on one of my rants— say, about Obama's surveillance state and David Brin's surprising take on primate ethology— I don't expect any ripples to extend beyond the local neighborhood.  What happens on the 'crawl stays on the 'crawl.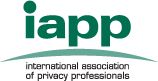 I'm still not quite clear how the organizers of the International Association of Privacy Professionals stumbled across our secret meeting place; but back in March one of them contacted me with an invitation to act as a keynote speaker for their annual Canadian conference.  Apparently David Brin had just served in that role during their DC summit; they'd read my recent rejoinder to his model of the Transparent Society, and wondered if I might like equal time.
My immediate reaction was that this had to be some kind of cruel hoax. But they hooked me anyway, with what basically came down to a double-dare:  "You've got a chance to talk to the regulators who enforce privacy law and the executives as big companies who make decisions about what to do with your data – what do you want to say to them?"
Well. Since you ask.
Which is how I found myself talking to a room full of lawyers and politicians last Friday, lecturing them about the origin of the religious impulse and the evolutionary roots of revenge. The title of the talk was "The Scorched-Earth Society: A Suicide Bomber's Guide to Online Privacy", and it's safe to say the audience found it— well, "jarring" was the word chosen by the court reporter that day[1].
This was not my usual audience.
For one thing, they weren't used to thinking of humans as mammals, or that certain types of stalking behavior make us feel treated not just like criminals (as the common refrain would have it), but like prey.  The connection between pareidolia and the religious impulse seemed new to most of them, too.  Most of all, I don't think anyone was expecting a biologist with absolutely no legal knowledge[2] to brazenly advocate a middle-finger strategy against government demands for metadata— to suggest that destroying one's data outright might be preferable to handing it over when the spooks came calling. Possibly because the audience contained so many people from the government.
And yet, all things considered, it went over way better than any sane person might have predicted.
That wasn't apparent in the moment, mind you. For one thing, I was on immediately after the IAPP presented an award to Ann Cavoukian (Canada's departing privacy commissioner, and a constant thorn in the side of the Harper administration); this was a tough and high-profile act to follow. For another, certain examples I cited during my talk turned out to revolve around folks who were present in the room (including Chantal Bernier, our interim privacy commissioner and another of the keynote speakers). There's something unnerving about presenting a newspaper headline about some late-breaking controversy, only to realize midsentence that the person who broke it is watching stone-faced from the second row.
Lots of stony faces, at first. I thought my close-up gorilla face slide would get a chuckle (well, in conjunction with the commentary); you could've heard a Euglena flagellating. I got an unexpected titter when I used the word "chickenshit" during a reading from Echopraxia (no, I wasn't pimping; I was bringing the audience up to speed on a bit of evolutionary biology).  And I managed to provoke actual laughter when I admitted preemptively that "Just to be clear, I don't expect any of you to embrace this", after introducing the punchline.  Which I read as Of course we're not going to embrace it: it's fucking idiotic.
And yet, at the very least, I seemed to have their attention.
I slunk from the stage with my last slide still glowing on the screens. There was applause. I sat down at my table and picked disconsolately at a chicken bone. Someone told me I'd had the room "riveted". I expressed skepticism, citing a certain perceived humorlessness on the part of the audience. "They're a bunch of lawyers," I was told. "It's amazing when they laugh at anything."
And then something weird happened. People started dropping by the table. Lawyers and corpses came by to say they'd never thought about surveillance in quite that way before. Someone up from Silicon Valley asked if I'd ever given a TED Talk. (I know, I know. But I'm pretty sure she meant it as a compliment.) Ann Cavoukian herself brought her regards; we ended up talking about behavioral hardwiring for about ten minutes. She seemed so favorably-disposed to my thesis that I asked if I could quote her as being in favor of burning your own data when Big Brother came calling, the law be damned; she counter-offered that I could quote her as favoring "secure data destruction".  Even after the Squid had Left the Building, I ended up chatting about privacy legislation with a civil servant for three blocks along University Avenue. (Turns out that here in Ontario, there are all sorts of laws against government surveillance of employees, but none against corporate surveillance. Who knew.)
Perhaps most amazingly, at least one person in the audience actually knew who I was before I started speaking. An actual fan, as it were— someone who needed photographic proof of our encounter that he could present to disbelieving friends back home who were, he said "even bigger fans". That was not the amazing part, though. The amazing part was that this guy— Don Scott by name— is a member of the Alberta Legislature. A Conservative. And his riding encompasses the Alberta tar sands.
I find it astonishing— and not a little disquieting— that anyone from that end of the spectrum, representing those kinds of interests, could possibly be a fan. I mean, that would imply that he was familiar with my work, right? And anyone who's read my work must be aware of my bitter environmentalist leanings, right?
Then again, who would've expected a roomful of lawyers, executives, and politicians to respond favorably to a midlist science-fiction writer wittering on about pareidolia and sticking it to The Man?
Something's not adding up here.
Maybe it was all just a cruel hoax after all. Or maybe it was an inroad. My personal Venn Diagram has never overlapped with this particular community before; and they seemed to regard my evolutionary handwaving as a refreshing change from the usual business speak. Apparently I made an impression.  Maybe someone, somewhere, someday will invite me back.
I wouldn't turn them down.
Postscript 23/05/2014: In the days since I first wrote this, Bruce Schneier boosted the signal based on Angelique Carson's report— and while I'm massively chuffed that he likes my ideas as reported, some of that reportage was a bit off-base in significant ways. Given that those inaccuracies tend to get boosted along with everything else, I've made a brief follow-up post to address the more glaring glitches as kind of a holding action until I get around to posting the actual transcript. It's over here.
---
[1] Incidentally, those who follow that last link should take some of the quotes attributed to me with a grain of salt. Either the author of the article was way at the back of the room, or I wasn't enunciating very clearly.
[2] Well, except for a couple of Michigan statutes with which I grew intimately familiar a while back.
This entry was posted on Thursday, May 15th, 2014 at 6:42 am and is filed under
public interface
. You can follow any responses to this entry through the
RSS 2.0
feed. Both comments and pings are currently closed.