A Fragment of FinnCon, a Dribble of Dumbspeech
I finished the last of 32 Finncon slides today.  Here's #25.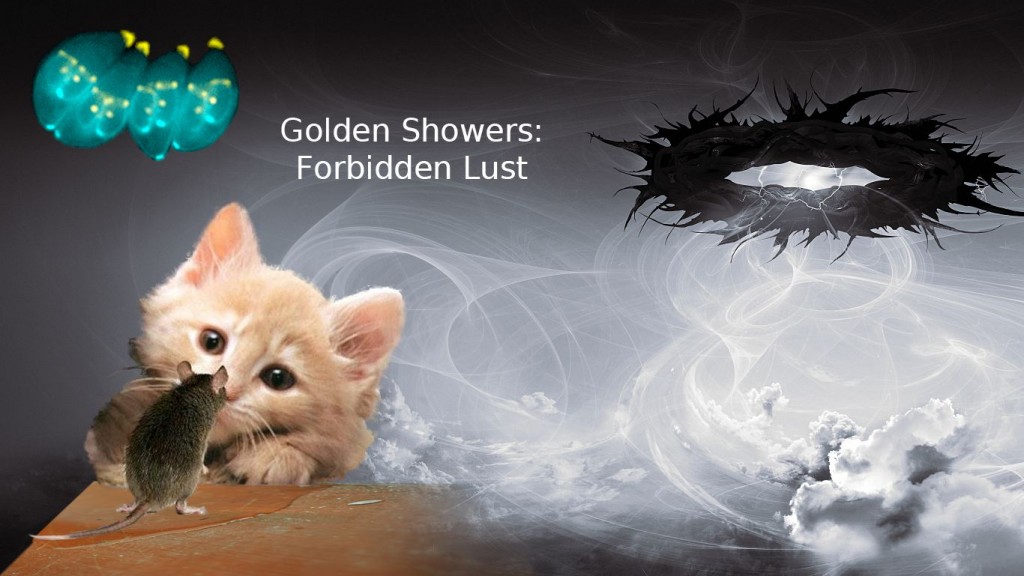 Now all I have to do is write a talk that has at least a tenuous connection to the other 31.
In other news, an excerpt from an upcoming article in The New Yorker:
There are people here who repeatedly drown themselves in the name of enlightenment. They climb into special glass coffins called "prisms", seal the lid, and open the spigot until they're completely submerged. Sometimes they leave a bubble of air at the top, barely big enough to stick their noses into; other times, not even that much.

This is not suicide (although occasional deaths have been reported). They would tell you that it is exactly the opposite, that you haven't lived until you've nearly died. But there's more to this than the pointless thrill-seeking of the adrenaline junkie. The Prismatic kink derives from the evolutionary underpinnings of consciousness itself.

Put your hand in an open flame and subconscious reflex will snatch it back long before your conscious self is even aware of the pain. It is only when some other agenda is in conflict — your hand hurts, but you don't want to spill the contents of a hot serving tray all over your clean rug — that the self awakens and decides which impulse to obey. Long before art and science and philosophy arose, consciousness had but one function: not to merely implement motor commands, but to mediate between motor commands in opposition.

In a submerged body starving for air, it's difficult to imagine two imperatives more opposed than the need to breathe and the need to hold your breath. As one Prismatic said to me, "Put yourself in one of those things, and tell me you aren't more intensely conscious than you've ever been in your life."

Their fetish — it seems grandiose to call it a "movement" — would itself seem to be the manifestation of an opposing impulse, a reaction against something. By all accounts drowning is an intensely unpleasant experience (although I did not take my interviewee up on her offer). It is difficult to imagine what kind of stimulus might provoke such intense pushback, why the need to assert one's consciousness of all things would seem so pressing. None of the Prismatics I asked were able to cast any light on this question. They simply didn't think of their actions in those terms. "It's just important to know who you are," one twenty-eight-year-old TATmaster told me after a few moments' thought, but his words seemed as much question as answer.
—Keith Honeybourne, 2080: Travels With My Ant:
A Baseline Guide to Imminent Obsolescence
This entry was posted on Tuesday, June 25th, 2013 at 11:52 am and is filed under
fiblet
,
public interface
. You can follow any responses to this entry through the
RSS 2.0
feed. Both comments and pings are currently closed.