I For One Would Like to Welcome Our New Small-Press Overlords…
Haven't had much to say recently. I've been head-down against an imminent deadline while trying not to dwell on catastrophic medical scenarios grown suddenly personal (a family member, within a hairsbreadth of death for the past couple of weeks: the situation remains dire, but has at least stabilized for the moment). Topped it all off with a bizarre weekend at Ad Astra where I transacted some business, tried to find panels in a world without printed program grids (some folks showed up Saturday to find that their appearances had been rescheduled to the previous night), and where, apparently, one of ACrackedMoon's Mini-Mes haunted the halls (although it was such a frail and wraithlike thing — imagine a twig in a suit and tie — that it was hard to be sure). Wound down Sunday with an unexpected ghost from Squidgate settling in at my side, regaling me over beers with tales of the CIA's secret program in civilian mind control.
The closest thing to a high point would have to  be the ChiZine room party on Saturday night.  I like ChiZine.  They're friends, for one thing. They're fighting way above their weight class in terms of production values. They've built a successful publishing house by, wonder of wonders, eschewing common-denominator pap in favor of actual literature, in an economic climate that should be lethal to any small press. All this would have put them on my must-see list even if they hadn't offered free booze.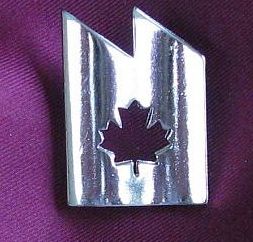 But there was another (albeit related) reason to celebrate with these guys on Saturday: the 2012 Aurora nominations had come out the day before, and ChiZine fucking owns them.
Look at the contenders for Best Novel. Four out of six are from ChiZine: Michael Rowe's Enter, Night, Dave Nickle's Eutopia, Napier's Bones by Derryl Murphy, and The Pattern Scars by Caitlin Sweet.
It goes on.  Best Poem/Song: three out of five of the finalists are ChiZinite, or at least fronted by a ChiZine shell corporation (Sandra Kasturi was running her boutique Kelp Queen Press years before she cofounded ChiZine with Brett Savory, and KQP's nominated "Skeleton Leaves" is authored by Helen Marshall, ChiZine's Managing Editor).  Helen and Sandra are also co-nommed in the Best Fan Organization category, for their Chiaroscuro Reading Series.
Best Artist: two out of five, Erik Mohr (for his ChiZine cover art) and Martin Springett (for The Pattern Scars's interior illustrations). (This means that Caitlin's book is up for greater-than-two Aurora Awards: Best Novel, Best Art (interior), and whatever fraction of Mohr's ChiZine output accounts for TPS's cover. Just saying.)
In fact, thanks to the ChiZine crew, even I'm up for an Aurora, and I didn't even publish anything last year[1]. I seem to have been nominated for "Reality: The Ultimate Mythology", a lecture I gave at something called the Toronto SpecFic Colloquium —  run by, you guessed it, ChiZine.
The Aurora committee wants us all to link to our respective products.  I'm not going to do that just yet. The talk itself went over well enough — it starts with an exploration of the way our sensory processes lie to us about the physical universe, and ends up fingering popes and pedophiles as the likely early-adopters if the Vinge/Kurzweillian singularity ever happens. But there were technical difficulties. If you check out the video posted online you'll see me trying to beat Powerpoint into submission for the first couple of slides, and the last few minutes of the talk were lost to some technical problem at the camera end of things. The Aurora committee wants the nominees to bundle their works into a form suitable for a voting package, though, so when I get the chance I'll probably just transcribe my notes into essay format and embed the slides as illustrations. You won't get the benefit of my charming and mildly-flustered delivery, of course, but then again, you won't get the benefit of my charming and mildly-flustered delivery.
Won't happen today, though.  I now have four imminent deadlines to contend with — a couple of interviews, a piece for MIT Press, and a chunk of waterfowl statistics to crunch, all due before the end of the month — and whatever's left of today will probably get sucked up answering the most vital of the e-mails in my current backlog.  And hopefully getting out for a run, at long last; the treadmill has much to commend it, but god I need to get outdoors for a bit.
Anyway.  Congratulations all.  At this point, it looks like a bit of inevitable vote-splitting might be the only thing that stands between ChiZine and world domination.
---
[1] Well, except for that Crysis 2 novelization.  But that wasn't even my story, so it doesn't count.
This entry was posted on Monday, April 16th, 2012 at 8:46 am and is filed under
On the Road
,
public interface
,
writing news
. You can follow any responses to this entry through the
RSS 2.0
feed. Both comments and pings are currently closed.