The Doomed, Glorious Rearguard Battle of Christopher Hitchens
I am by no means a compulsive student of Christopher Hitchens.  I've yet to read God Is Not Great: How Religion Poisons Everything, although I certainly agree with the sentiment.  (I haven't read Dawkins' The God Delusion either; not that I wouldn't get off on the inevitable preaching-to-the-choir reinforcement, but one tends to learn more by reading polemics written by the opposition.  Even if the main thing one learns is that such folks turn their brains off when it comes to matters of faith.)  I wasn't even aware, until quite recently, that Hitchens was such an enthusiastic cheerleader for the US's invasion of Iraq.  I first encountered him via his brilliantly vitriolic The Missionary Position: Mother Teresa in Theory and Practice, which presents compelling evidence that even this icon of Christianity — this saint-in-the-making acknowledged even by unbelievers to be a paragon of goodness and charity — was in fact a charlatan and a hypocrite who hung around with crooks, took dirty money, and deliberately kept those under her care in appalling conditions for no better reason than to further the image and the brand.  If you haven't read it, you should.  Odds are, by the time you've finished you'll want to dig up Ma Terry's desiccated carcass for no better reason than to punch it in the fucking nose.
I would also point you to any of Hitchens's lectures, or (more revealingly) his debates with so-called "people of faith" on the existence of deities or the worthiness of religious institutions. They're all over Youtube; a personal favorite is the five-part "Intelligence Squared debate" in which Hitchens and Stephen Fry utterly demolish an African archbishop and a Tory MP over the question of whether "the Catholic Church [is] a force of good in the world".  These are enough to make the man a personal hero in my eyes.
There was no last-second conversion (as far as we know); no deathbed repentance.  He did not hide his light under a bushel.  It shone its acid contempt on invisible ass-hamsters, the charlatans and child-rapists who channel them, and the deluded hordes who buy into the fairy-tale, right up until carcinoma snuffed it out.  Now he is dead — and what a curious, oxymoronic world he has left behind.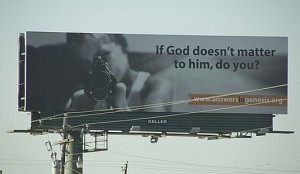 You probably know that he left behind a world in which the atheist demographic is trusted even less than gays and Muslims. (Yes, from an objective perspective this makes about as much sense as comparing the trustworthiness of dentists and tropical fish breeders, and I wish I could make a flip remark here about this being a purely 'Murrican perspective; but anybody who thinks that North America has cornered the market on homophobia might want to take a look overseas.)  What has come to light more recently is research out of UBC and the University of Oregon suggesting that atheists are actually on a par with rapists when it comes to public trust — a deliciously ironic finding, given the infamous predilection for child rape on display in so many of the institutions that would arrogate unto themselves the mantle of Moral Compass. And yet, for all the approbation heaped upon us Godless heathens — for all the pundits and evangelicals who'd take as axiomatic the claim that anyone who does not believe in sky fairies must by definition be an amoral psychopath — Hitchens also left behind a world in which the evidence suggests that not only are secular folks at least as "ethical" as those of believers, but that secular societies "come closest to achieving practical 'cultures of life' that feature low rates of lethal crime, juvenile-adult mortality, sex related dysfunction, and even abortion".  Atheists also tend to be more law-abiding than those who identify themselves as religious (or at least, as one commentator admits, we are simply more adept at getting away with our crimes). (I exclude myself from the latter category for obvious reasons.)
In other words, Hitchens left a world in which the very demographic vilified for their lack of morals by the faithful is actually, according to the available data, more moral than the faithful themselves.
You could cite any number of reasons why such obviously-falsifiable prejudice remains so predominant — starting with plain old-fashioned peer pressure, ranging through cognitive glitches such as Confirmation Bias and the Semelweiss Reflex, right up to Xie et al's network analysis suggesting that a position held by as little as 10% of a population can become a societal norm just so long as the core group of believers is sufficiently closed-minded.  Yet  I'd be hard-pressed to come up with a solution for any of them that didn't involve rewiring Human nature from the spark plugs up.  All too often, such phenomena render our beliefs immune to evidence or reasoned persuasion, no matter how articulate the argument.  Christopher Hitchens, in other words, left behind a world chock-full of minds that no amount of impassioned eloquence would ever be able to change.  Christopher Hitchens was bound to lose.  He probably knew it.
It didn't stop him, though.  For that and other things, I salute him.
This entry was posted on Monday, December 19th, 2011 at 5:14 pm and is filed under
ass-hamsters
,
misc
. You can follow any responses to this entry through the
RSS 2.0
feed. Both comments and pings are currently closed.