A Picture is Worth 20,000 Words
This one is, anyway.  This one shows the current state of a chunk of Dumbspeech:  individual passages, whole scenes, teensy philosophical inserts that take us from Low Earth Orbit all the way down to the center of the solar system.  Everything else more or less hangs together; this chunk here is why I haven't been so chatty lately.
Go ahead.  Click on it for hi-res clues.  Go wild.  I'll be over here, beating it into shape.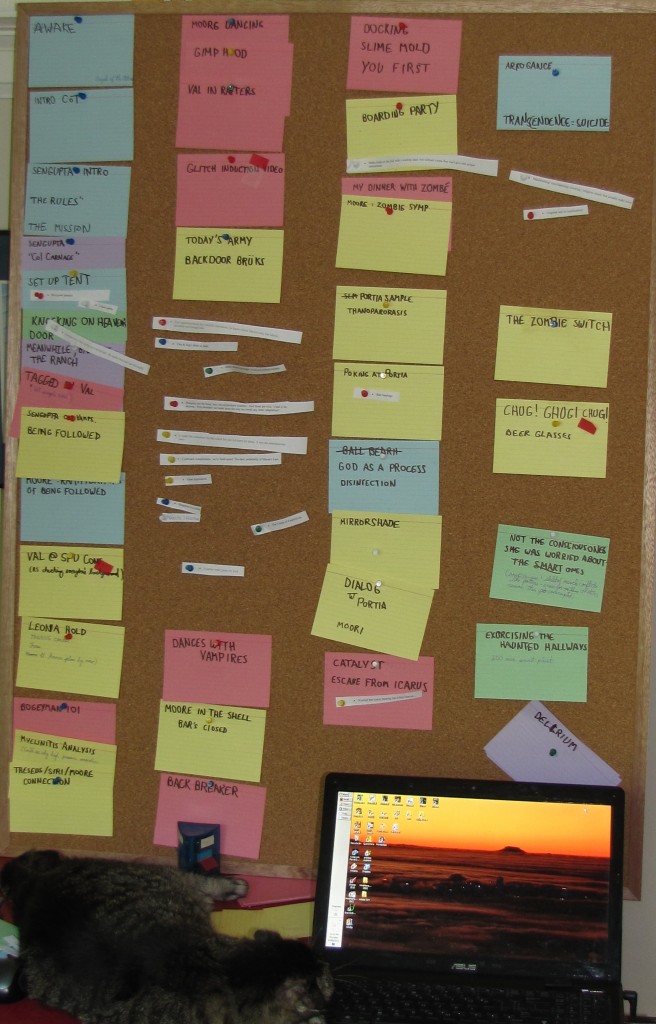 This entry was posted on Friday, August 5th, 2011 at 5:21 am and is filed under
Dumbspeech
,
writing news
. You can follow any responses to this entry through the
RSS 2.0
feed. Both comments and pings are currently closed.