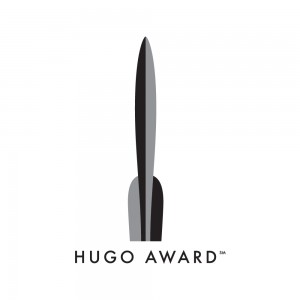 You may remember a while back when I squeed about "The Things" being nominated for a BSFA. As it turned out yesterday, it didn't win — which would have left me bitter and resentful if not for the fact that the same story has also made the finals for the Shirley Jackson Award. (This has actually been out there for a while now, but I held off on announcing it until I'd accumulated enough related news to meet critical mass for a legitimate blog posting). And as of a few minutes ago, I am also allowed to confirm that "The Things" is now in the running for the 2011 Short-Story Hugo, up against Kij Johnson's "Ponies", Mary Robinette Kowal's "For Want of a Nail", and Carrie Vaughn's "Amaryllis".
A short list this year, you'll notice. Only four nominees in the Short Story category, despite the fact that this year's noms set a record for votes received, and Short Story was the most heavily-voted category. Apparently a work has to receive at least 5% of the available ballots in order to qualify for the finals, and no other story did that this time around. Which means that "The Things" is facing off against fewer candidates, and a disproportionately high vote count per candidate.
Hmmmm.
I'd also take this opportunity to point out that the venue in which "The Things" first appeared — Clarkesworld, last year's semiprozine Hugo winner — is up for the Hugo this year as well. As is Tony Smith over at Starship Sofa, and James Nicholl, and — hell just go over and check out the complete list.
So no disrespect to Queen, but as it turns out that there is, in fact, time for Losers. Just as long as new chances to win pop up on the horizon every now and then.
In the meantime, I'm just glad that Ted Chiang decided to throw his hat into the Novella category this time around.
16 Responses to "Freddie Mercury was Wrong."