Well, here we go again.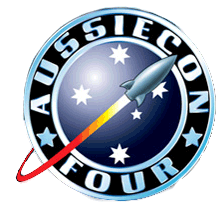 My own personal secret to success (such as it is) seems to be:  if you're only going to write one story a year, put everything you've got into it.  They've just announced the finalists for this year's Hugo Awards, and "The Island" made the short list for "Best Novelette".  I'm still not entirely clear on the distinction between "novella" and "novelette", but in this case it means that I'm only going up against one Charlie Stross story instead of two, and I've managed to avoid going head-to-head with Scalzi's "The God Engines" entirely.  No matter.  I'll probably get my ass kicked anyway.
That said, though, it is nice to be able to pass on some good news for a change.  If I didn't have so much to do I'd probably call someone up at random and demand that they take me out for a beer.  As it stands, I'll have to wait until Ad Astra this Friday.  You've been warned.
I should be happier.  This whole convicted-felon thing kind of puts a damper on everything, you know?
———
PS. While I extend hearty congrats to all the nominees, I'm especially happy to see that "Up" made the finals for best long-form dramatic. That was one fine, curmudgeon-friendly movie. Not that I'd be upset if "Moon" were to take the prize, mind you…
PPS.  "Avatar" made the finals, and "Children of Earth" didn't? What's up with that (other than the obvious starfucking, I suppose…)?
This entry was posted on Sunday, April 4th, 2010 at 2:44 pm and is filed under
writing news
. You can follow any responses to this entry through the
RSS 2.0
feed. Both comments and pings are currently closed.