Benthic Baptisms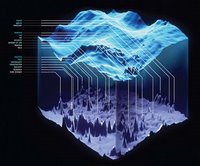 So it begins (actually continues, but let's not let accuracy get in the way of a good cliché): the race to exploit the deep sea. A couple of choice quotes:
"deep sea mining … has the potential to explode … The hotspots are ocean floor geysers known as hydrothermal vents …

"…we know almost nothing about the microbial life or their ecology."
So, yeah. Bring on βehemoth! Let's get this apocalypse on the road!
And — in a nice bit of timing — one Bernd Kronsbein has just pointed me to the Amazon page for the upcoming German edition of Starfish (which evidently translates does not after all translate as Abgrund, but as another word entirely!). The cover steers away from the rifter-collage design that Bruce Jensen so effectively rendered for the Tor editions, instead giving face time to the more conventional preshmesh armour that Yves Scanlon lumbered around in for a couple of chapters: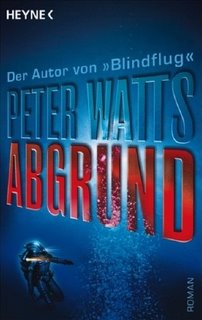 I'm guessing they were looking for something a bit more space-suity, to maintain thematic consistency with their Blindflug cover. Anyway, I like it.
This entry was posted on Friday, December 21st, 2007 at 11:15 am and is filed under
deep sea
,
writing news
. You can follow any responses to this entry through the
RSS 2.0
feed. Both comments and pings are currently closed.