The Nightshade Non-sequiter: a completely off-topic question about Breaking Bad.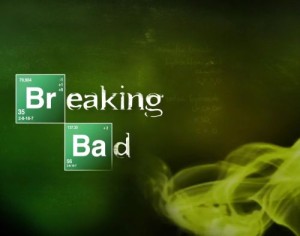 Okay, I know I'm supposed to be working on the edits for Echopraxia.  I know I don't have time for gratuitous blog posts, and the 'crawl has largely been handed over to the tumbleweeds for the rest of the month. But this is driving me crazy.
This is a question about Breaking Bad. The TWOP recaps have been no help and I don't have time to comb through petabytes of forum talk, so I'm hoping one of you can help (I'm looking at you, Ensley). If you do not watch Breaking Bad, well, your life is much emptier than it could be, but you might as well move along because there's nothing to see here. If you do watch but are not caught up, shield your eyes, because here there be spoilers.
Here's the thing. Jesse has figured out that Walt poisoned Brock. Hilarity has ensued. All the clues Jesse followed to reach that conclusion revolved around Walt's home-made ricin cigarette, and Huell's dexterity as a pickpocket. But Brock wasn't poisoned with ricin: Brock was poisoned using a nightshade derivative. Jesse knows this. He told Walt at the end of last season that Brock's doctors told him explicitly. So why would any late-breaking insights about ricin lead back to the Brock incident? The whole final act of the series hinges on this, and I'm not connecting the dots.
What am I  missing? Anyone?
This entry was posted on Wednesday, September 11th, 2013 at 7:38 am and is filed under
art on ink
. You can follow any responses to this entry through the
RSS 2.0
feed. Both comments and pings are currently closed.