A Cornucopia of Covers; a Call-out for Cash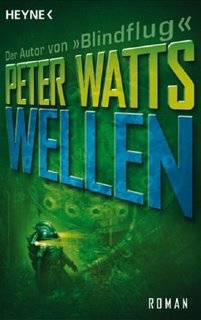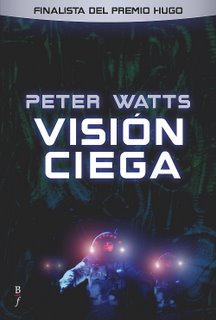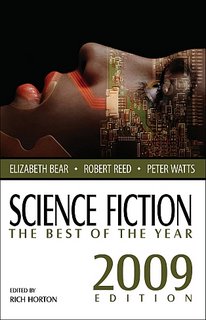 First up we have Alejandro Terán's Alienesque cover for the Spanish edition of Blindsight, coming out, oh, I don't know, probably next year sometime. Next we have Franz Vohwinkel's cover for the German mass-market edition of βehemoth (thanks to "Useless Surfer" for pointing it out), which is evidently being called "Waves" over in Deutschland. And finally, an unknown artist's cover for Prime's upcoming "Best of the Year" collection for 2009 — the headline names from which we can probably infer either that Swanwick, Vinge, Stross et al didn't write any short stories this year, or that Prime couldn't afford their rates. (The story for which my own name is going up in lights is "The Eyes of God", originally published in The Solaris Book of New Science Fiction: Volume 2.)
They're all pretty good covers, methinks.
On an unrelated note, a few days back someone made a donation to the Niblet Memorial Kibble Fund under the alias "no@spam.org". Not surprisingly, when I tried to drop a note of thanks to that address, it bounced. So if you're out there, Dr. No: thank you.
This entry was posted on Sunday, December 7th, 2008 at 10:55 am and is filed under
blindsight
,
writing news
. You can follow any responses to this entry through the
RSS 2.0
feed. Both comments and pings are currently closed.